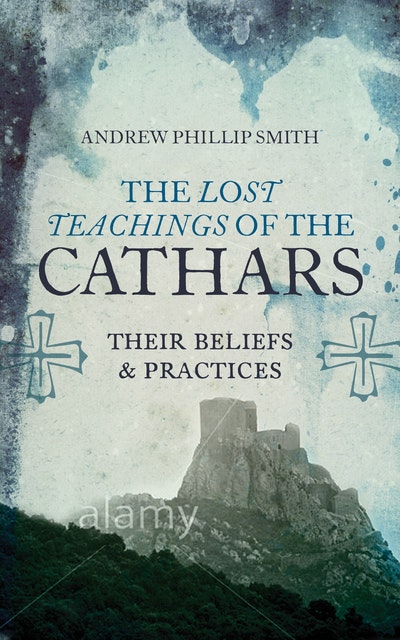 Published:

1 November 2018

ISBN:

9781780287157

Imprint:

Watkins

Format:

Paperback

Pages:

256

RRP:

$30.00
The Lost Teachings Of The Cathars
---
---
Centuries after the brutal slaughter of the Cathars by papally endorsed Northern French forces,and their suppression by the Inquisiton the medieval Cathars continue to exert a powerful influence on both popular culture and spiritual seekers. Yet few people know anything of the beliefs of the Cathars beyond vague notions that they believed in reincarnation, were vegetarians, were somehow Gnostic, and had some relation to Mary Magdalene. The Lost Teachings of the Cathars explores the history of this Christian dualist movement between the 12th and 14th centuries, offering a sympathetic yet critical examination of its beliefs and practices.
As well as investigating the origin of the Cathars, their relationship to the ancient Gnostics of the early centuries AD and the possibility that they survived the Inquisition in some way, the author also addresses recent renewed interest in Catharism.
Eccentric esotericists initiated a neo-Cathar revival in the Languedoc which inspired the philosopher Simone Weil. The German Otto Rahn, who has been called the real-life Indiana Jones, believed that the Cathars were protectors of the Holy Grail and received support from Heinrich Himmler. Arthur Guirdham, a psychiatrist from the West of England, became convinced that he and a circle of patients had all been Cathars in previous lives.
Tourists flock to the Languedoc to visit Cathar country. Bestsellers such as Kate Mosse's timeslip novel Labyrinth continue to fascinate readers. But what did the Cathars really believe and practice?
Published:

1 November 2018

ISBN:

9781780287157

Imprint:

Watkins

Format:

Paperback

Pages:

256

RRP:

$30.00
Praise for The Lost Teachings Of The Cathars
"How refreshing to move from our contemporary culture of Christian literalism to a spiritual world alive with symbol, metaphor and the poetry of the Divine." —Ron Miller, Religion Department chair, Lake Forest College, author of The Gospel of Thomas: A Guidebook for Spiritual Practice   "Provides us with a wealth of insightful annotations, and the translation is the most accessible to date. All of those with an interest in Gnostic tradition and its sacraments will be happy to receive this splendid work!" —Stephan A. Hoeller, author of Gnosticism, Jung and The Lost Gospels and The Gnostic Jung   "An excellent new translation and annotation that brings a fascinating Gnostic text to life. A valuable contribution to our ongoing efforts to understand the richness of early Christianity." —Timothy Freke, coauthor of The Jesus Mysteries, Jesus and the Lost Goddess and The Laughing Jesus