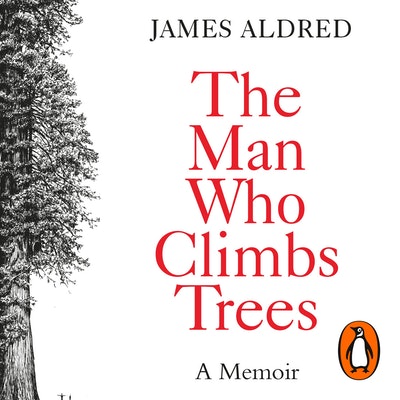 Published:

24 August 2017

ISBN:

9780753548882

Imprint:

Virgin Digital

Format:

Audio Download

Length:

7 hr 55 min

Narrator:

James Aldred
The Man Who Climbs Trees
---
---
---
Incredible adventures high in the branches of the most magnificent trees in the world
Random House presents the audiobook edition of The Man Who Climbs Trees, written and read by James Aldred.
This is the story of a professional British tree climber, cameraman and adventurer, who has made a career out of travelling the world, filming wildlife for the BBC and climbing trees.
James's climbs take him around the globe, scaling the most incredible and majestic trees in existence: the strangler fig tree of Borneo, the monolithic Congolese moabi tree, the fern-covered howler tree of Costa Rica and the colossal mountain ash of Australia. On the way he meets native tribes and jungle cats, he gets stung by African bees and chased by gorillas, and he spends his nights in a hammock pitched hundreds of feet up in the air, with only the stars above him.
This book blends incredible stories of his adventures in the branches and a fascination with the majesty of trees to show us the joy of rising - literally - above the daily grind, up into the canopy of the forest.

'The wide horizontal branches stretched away from me to curl up like the giant fingers of an enormous cupped hand. I slid back into the centre of its protective palm and waited for my heart to slow. After a while the small herd of fallow deer I had been following emerged from the trees, carefully picking their way through the churned-up leaf litter to pass beneath me in the wake of the ponies. They had been there all along and I was immediately struck that not one of them appeared to have seen or smelt me as I crouched in the arms of the oak directly above.'
Published:

24 August 2017

ISBN:

9780753548882

Imprint:

Virgin Digital

Format:

Audio Download

Length:

7 hr 55 min

Narrator:

James Aldred
Praise for The Man Who Climbs Trees
A great read - incredible adventures and a dramatic new perspective from the arms of the world's giants

Chris Packham
To leave the dank darkness of the jungle floor and travel up to the sunlight forest canopy is probably the natural world's most exciting revelation. James Aldred's wonderful book is as close as you will ever get to that experience, without risking the climb for yourself.

Alastair Fothergill, TV Producer for 'The Blue Planet', 'Planet Earth' and 'Frozen Planet'
A heady blend of daredevil ascents with a reflective wonder at the beauty of these living climbing frames

Derek Niemann, nature writer and journalist
A book of heart-stopping bravery and endurance, packed with astonishing-and sometimes gruesome-encounters with wild creatures. James Aldred is an old-school hero, and his thrilling recollections of a life of adventure driven by a love for trees will give you new reverence for the beauties and mysteries of the natural world.

Helen Macdonald
A beautiful testament to the unique perspective offered by life high in the branches

Bruce Parry, award-winning documentary film-maker and author
[A] delightful, endlessly fascinating book

Brian Viner, Dail Mail BOOK OF THE WEEK
The giant trees, described by James Aldred, are full of wonder and his fascinating book is a story of real adventure

Peter Wohlleben, author of the international bestseller THE HIDDEN LIFE OF TREES
Passionate and courageous, in his masterpiece of a memoir, James Aldred reminds us that the sweet green world around us is as alive as any creature--and trees are wondrous individuals with deep truths to tell. This is a book filled with beauty, suspense and revelation. I loved it!

Sy Montgomery, author of THE SOUL OF AN OCTOPUS