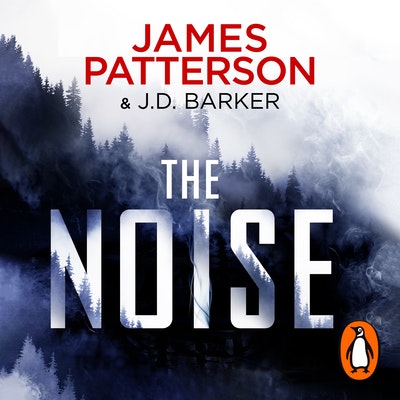 Published:

5 August 2021

ISBN:

9781473590649

Imprint:

Cornerstone Digital

Format:

Audio Download

RRP:

$30.00
The Noise
Terror has a new sound
---
---
---
A stunning psychological suspense novel from the world's bestselling thriller writer
_______________________
Terror has a new sound . . . and it comes from the darkest corners of James Patterson's imagination.
A gigantic explosion rips through a town in the shadow of Oregon's Mt Hood. The community is almost annihilated. The only survivors are young sisters Sophie and Tennant Riggin. How they lived is a mystery.
But it's a mystery that a team of elite government investigators is bent on solving. Sent to research the fallout and the girls - why did only they survive? - they secretly hold conflicting objectives. For Dr Martha Chan, a psychologist who analyses large-scale medical emergencies: study them. For Lieutenant Colonel Alexander Fraser, a career military leader with an inherent mistrust of civilians: contain them.
But as the phenomenon threatens to ripple across the Pacific Northwest, it also threatens to topple the chain of command. Dr Chan and Lieutenant Colonel Fraser are caught between the perpetrators of the threat - and those who have the power to survive it.
Published:

5 August 2021

ISBN:

9781473590649

Imprint:

Cornerstone Digital

Format:

Audio Download

RRP:

$30.00
A really entertaining thriller . . . like Michael Crichton (who might have written something very like this), Patterson and Barker keep ratcheting up the suspense and the sense of impending doom, until, by the end, we wish we could read faster just so we can find out what happens next.

Booklist
Patterson knows where our deepest fears are buried... there's no stopping his imagination.

NEW YORK TIMES BOOK REVIEW
No one gets this big without natural storytelling talent - which is what Jim has, in spades.

LEE CHILD, bestselling author of the Jack Reacher series
Patterson boils a scene down to a single, telling detail, the element that defines a character or moves a plot along. It's what fires off the movie projector in the reader's mind.

MICHAEL CONNELLY
James Patterson is the boss. End of.

IAN RANKIN
James Patterson is the gold standard by which all others are judged.

STEVE BERRY, bestselling author of the Colton Malone series
Patterson is in a class by himself.

VANITY FAIR