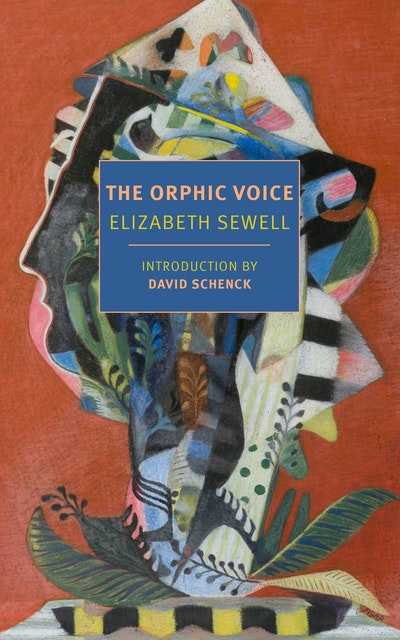 Published:

3 May 2022

ISBN:

9781681376011

Imprint:

NY Review Books

Format:

Paperback

Pages:

496

RRP:

$40.00
The Orphic Voice
---
---
A wondrously written book of literary criticism and philosophy that maps the relationship between poetry and natural history, connecting verse from poets such as Shakespeare and Rainer Maria Rilke to the work of scientists and theorists like Francis Bacon and Michael Polanyi.
The Orphic Voice is a book about the relationship between poetry and our place in and knowledge of the natural world, written by one of the most original, distinguished, and visionary literary thinkers of the late twentieth century.
Taking its bearings from the Greek myth of Orpheus, whose singing had the power to move rocks and trees and to quiet animals, The Orphic Voice is an exercise in what Elizabeth Sewell calls mythic thinking.
Myth is not, she argues, mere fable; it is instead a way of configuring our fundamental bonds to the living universe, and mythic thinking represents an ancient and vital form of reflection, uniting great poets like Shakespeare and Wordsworth and Rilke to remarkable thinkers and scientists such as Francis Bacon, Giambattista Vico, and Michael Polanyi.
The members of this Orphic company share a common perception that "discovery, in science and poetry, is a mythological situation in which the mind unites with a figure of its own devising as a means toward understanding the world."
Sewell's visionary book, first published in 1960, offers transformative readings of A Midsummer Night's Dream, The Prelude, and Sonnets to Orpheus, among other masterpieces, while deepening our understanding not only of literature but of our biological and sexual being and bond to nature as a whole.
Published:

3 May 2022

ISBN:

9781681376011

Imprint:

NY Review Books

Format:

Paperback

Pages:

496

RRP:

$40.00