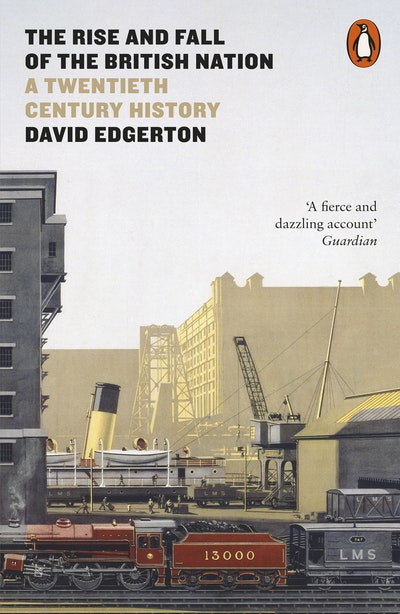 Published:

4 June 2019

ISBN:

9780141975979

Imprint:

Penguin Press

Format:

Paperback

Pages:

720

RRP:

$32.00
The Rise and Fall of the British Nation
A Twentieth-Century History
---
---
---
A revolutionary new economic and political history of 20th century Britain.

It is usual to see the United Kingdom as an island of continuity in an otherwise convulsed and unstable Europe; its political history a smooth sequence of administrations, a story of building a welfare state and coping with decline. But what if Britain's history was approached from a different angle? What if we wrote about it as we might write the history of Germany, say, or the Soviet Union, as a story of power, and of transformation?
David Edgerton's major new book breaks out of the confines of traditional British national history to reveal an unfamiliar place, subject to radical discontinuities. Out of a liberal, capitalist, genuinely global power of a unique kind, there arose from the 1940s a distinct British nation. This was committed to internal change, making it much more like the great continental powers. From the 1970s it became bound up both with the European Union and with foreign capital in new ways. Such a perspective produces new and refreshed understanding of everything from the nature of British politics to the performance of British industry.
Packed with surprising examples and arguments, The Rise and Fall of the British Nation gives us a grown-up, unsentimental history, one which is crucial at a moment of serious reconsideration for the country and its future.
Published:

4 June 2019

ISBN:

9780141975979

Imprint:

Penguin Press

Format:

Paperback

Pages:

720

RRP:

$32.00