A monarch by monarch account of Australia's British heads of state.
'Australia and the British monarchy have an undeniably special relationship, yet they have always made for an odd couple,' writes historian and author David Hill in his book The Special Relationship: Australia and the Monarchy. 'The young, rebellious, egalitarian nation wed to an ancient symbol of power and social inequality.' So what is the magic the royals hold over Australians?
In the 250-odd years since Cook's landing in Botany Bay, the British monarchy has changed hands eight times. From the pious to the peculiar, here are the nine British heads of state Australia's known (plus one more for good measure):
George III
October 1760 – January 1820
George III had his share of ups and downs, including multiple victories over the French and a crushing defeat in the American Revolution. In 1768 he issued secret instructions to Captain Cook to claim the southern land 'New Holland' for Great Britain. He eventually succumbed to deafness, blindness and madness, possibly caused by a metabolic disorder – though some believe he was poisoned.
George IV
January 1820 – June 1830
Labelled 'the first gentleman of England', George IV was a devotee of leisure, fashion and taste. Unsurprisingly, his lavish lifestyle earned him the contempt of the common man. During his decade of monarchy the rule of English law was introduced into Australia, though George remained largely ambivalent to issues of governance.
William IV
June 1830 – June 1837
After serving in the Navy in his youth, William IV was dubbed 'The Sailor King'. His travels took him as far as North America and the Caribbean, and though he never made it to Australia in person, he did preside over the formation of South Australia.
Victoria
June 1837 – January 1901
Victoria's 64-year reign encompassed much of the Industrial Revolution – a time of expansion and great change for the British Empire. She had a fierce reputation, despite standing barely five feet tall; survived several assassination attempts, most of which while riding in a carriage; and is the namesake of the Australian states Queensland and Victoria.
Edward VII
January 1901 – May 1910
The eldest son of Victoria and her first cousin, Albert, Edward developed a reputation as a playboy prince of questionable intelligence. However, as monarch he flourished – his effusive personality winning over many of his international counterparts. Impressive effigies of the king were unveiled in Melbourne and Adelaide in 1920, and Sydney in 1922.
George V
May 1910 – January 1936
George first visited Australia in 1880, and returned to Melbourne with his wife in 1901 to open the first Australian Parliament. The untimely death of his elder brother, Albert, led to George's succession of Edward VII. In WW1 he was placed in the awkward predicament of being at war with his first cousin, Germany's Kaiser Wilhelm II.
Edward VIII
January 1936 – December 1936
Soon after his serving in WW1, Edward's 1920 visit to Australia was enormously popular. But his subsequent reign of 326 days is one of the shortest in British history. A matter of the heart, he abdicated over his desire to marry American double divorcee Wallis Simpson – a union the British parliament would not condone.
George VI
December 1936 – February 1952
George served in the Navy and Air Force during WW1, but then was gifted a free kick when his elder brother abdicated in 1936. To combat a pronounced stutter, George practised tongue twisters with Australian speech therapist, Lionel Logue. The treatment was ultimately successful, and the story adapted into the 2010 film The King's Speech.
Elizabeth II
February 1952 – present
In February 1952, ex-Girl Guide and Sea Ranger Elizabeth Alexander Mary became the 40th monarch since William the Conqueror received the crown of England. Now Britain's longest-reigning head of state, her affinity for Australia began with a rapturous welcome in 1954 when she became the first reigning British monarch to visit. She's since returned fifteen times – second only to Canada (23 visits).
The Prince of Wales
Not quite there yet
In 2011 Charles broke a record set by his ancestor Edward VII for the longest wait for the throne. It doesn't look as though the Queen's relinquishing the monarchy anytime soon, but 60-odd years in waiting suggests Charles has the fortitude to go the distance. As the namesake of several Australian pubs, the Prince of Wales is the multiple recipient of our highest honour.
---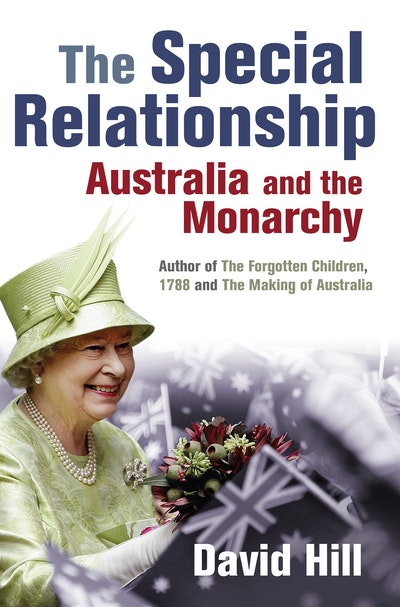 Australia and the British monarchy have an undeniably special relationship, yet they have always made for an odd couple: the rebellious, egalitarian nation wedded to an ancient symbol of social inequality. So what is the magic the royals hold over Australians?
Buy now
Buy now
---