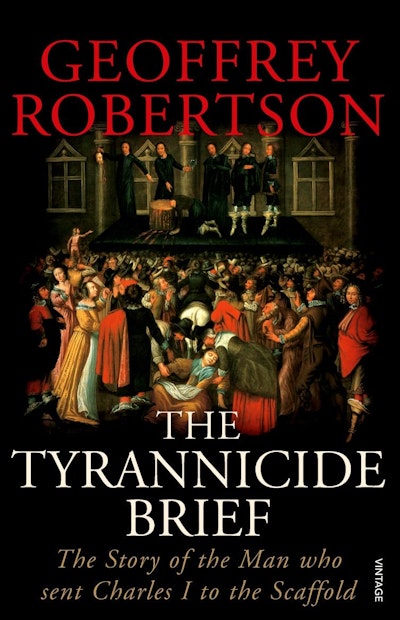 Published:

1 August 2011

ISBN:

9781407066035

Imprint:

Vintage Digital

Format:

EBook

Pages:

464
The Tyrannicide Brief
The Story of the Man who sent Charles I to the Scaffold
---
---
---
Life and law during the Civil Wars as you have never seen it before - and a passionate argument for the people's right of justice against tyrannical leaders.
Charles I waged civil wars that cost one in ten Englishmen their lives. But in 1649 parliament was hard put to find a lawyer with the skill and daring to prosecute a King who was above the law: in the end the man they briefed was the radical barrister, John Cooke.
Cooke was a plebeian, son of a poor farmer, but he had the courage to bring the King's trial to its dramatic conclusion: the English republic. Cromwell appointed him as a reforming Chief Justice in Ireland, but in 1660 he was dragged back to the Old Bailey, tried and brutally executed.
John Cooke was the bravest of barristers, who risked his own life to make tyranny a crime. He originated the right to silence, the 'cab rank' rule of advocacy and the duty to act free-of-charge for the poor. He conducted the first trial of a Head of State for waging war on his own people - a forerunner of the prosecutions of Pinochet, Milosevic and Saddam Hussein, and a lasting inspiration to the modern world.
Published:

1 August 2011

ISBN:

9781407066035

Imprint:

Vintage Digital

Format:

EBook

Pages:

464
Praise for The Tyrannicide Brief
Robertson has come up with that desperately rare thing: a subject worthy of biography who has never before been addressed and, to his huge advantage, in his field. The result is a work of literary advocacy as elegant, impassioned and original as any the author can ever have laid before a court

Anthony Holden, Observer
Robertson tells a spellbinding story. He combines lucid analysis of the legal issues with acute understanding of the various factions. His prose is crisp and he inserts some comments that only a professional advocate, as opposed to an academic historian, would make

Christopher Silvester, Daily Telegraph
This is a work of great compassion and, at a time when it seems to be fashionable for politicians to denigrate lawyers, it is an essential read for anyone who believes in the fearless independence of the law

John Cooper, The Times
[Robertson's] forensic intelligence can penetrate where professional historians have not reached

Blair Worden, Literary Review