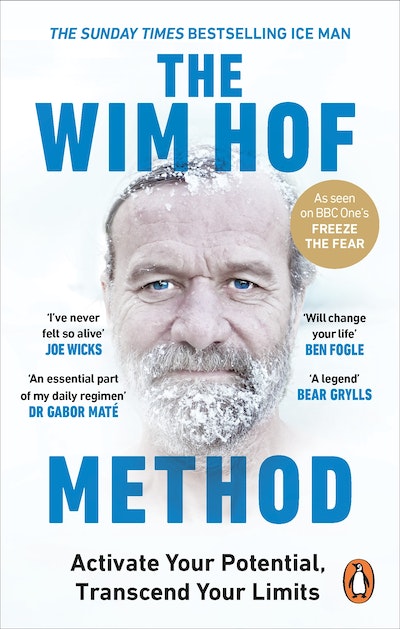 Published:

24 September 2020

ISBN:

9781473574090

Imprint:

Ebury Digital

Format:

EBook

Pages:

224
The Wim Hof Method
Activate Your Potential, Transcend Your Limits
---
---
---
The world-renowned guru known for his record-breaking endurance of cold temperatures, details a science-backed, heart-centered approach to improving your mind, body and performance.
The 'Iceman' Wim Hof is world famous for his ability to withstand extreme cold. With 28 world records to his name his feats include climbing Mount Kilimanjaro in shorts, sitting in icy water for 2 hours whilst maintaining a stable body temperature and running barefoot marathons on ice and snow.
The secret to Wim's superhuman achievements is a simple three-pillar method:
- Cold exposure- Conscious breathing- Commitment
Refined over forty years by the Iceman himself, championed by scientists across the globe and mastered by tens of thousands, the Wim Hof Method is now available to you in this pioneering new book. For the very first time, Wim reveals his remarkable life story and offers a clear, targeted guide to his game-changing techniques.
Proven to boost your immune system, improve cognitive and athletic performance, lower stress levels and aid sleep, The Wim Hof Method is the key to mastering your mind and unlocking your body's true potential.
Published:

24 September 2020

ISBN:

9781473574090

Imprint:

Ebury Digital

Format:

EBook

Pages:

224