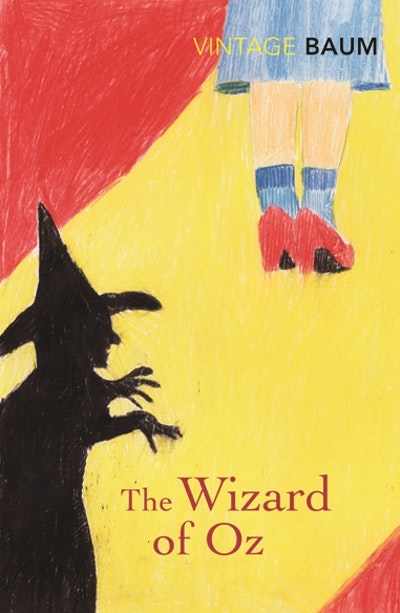 Published:

3 November 2011

ISBN:

9781446483152

Imprint:

Vintage Digital

Format:

EBook

Pages:

240
The Wizard of Oz
---
---
---
'There is no place like home...'
This much loved tale has enchanted generations of children and adults alike
Toto, I have a feeling we're not in Kansas anymore...
When a tornado crashes through Kansas city, Dorothy and her dog Toto are whisked far away, over the rainbow, to a strange land called Oz. How will they ever get home? And what is at the end of the yellow brick road? Plucky Dorothy and Toto embark on a magical adventure to search for the Wizard of Oz and along the way encounter the Tin Woodman, the Scarecrow and the Cowardly Lion.
This much loved tale has enchanted generations of children and adults alike.
Published:

3 November 2011

ISBN:

9781446483152

Imprint:

Vintage Digital

Format:

EBook

Pages:

240
Praise for The Wizard of Oz
Like Robin Hood, Alice or Winnie the Pooh, Baum's inventions - the Scarecrow, the Cowardly Lion, the Tin Woodman, the Wizard and the Wicked Witch of the West, as well as Dorothy and her dog Toto - have become the mythological furniture of our children's minds, and of our own and our parents... Funny and inventive

Marina Warner, Guardian
The tales of Aesop and other fabulists...will never pass entirely away, but a welcome place remains and will easily be found for such stories as The Wonderful Wizard of Oz

New York Times
Like Robin Hood, Alice or Winnie the Pooh, Baum's inventions - the Scarecrow, the Cowardly Lion, the Tin Woodman, the Wizard and the Wicked Witch of the West, as well as Dorothy and her dog Toto - have become the mythological furniture of our children's minds, and of our own and our parents... Funny and inventive

Marina Warner, Guardian
The tales of Aesop and other fabulists...will never pass entirely away, but a welcome place remains and will easily be found for such stories as The Wonderful Wizard of Oz

New York Times