Questions and answers with the witty and wonderful Catherine Robertson about her latest novel; What You Wish For - A Gabriel's Bay Story.
What can readers of Gabriel's Bay expect from this new installment?
 If you haven't read Gabriel's Bay, it won't matter, as What You Wish For contains all new storylines. But those who have will recognise some of the characters and will get to meet brand new ones, like Mac and Jacko's daughter, Emma. There are the usual small town issues, this time around the environment, as well as Scrabble, moose and a minor amount of nudity.
You wrote in the Spinoff in 2018 that your first novels would have been more comfortably housed within the genre of "humour" if it existed, rather than chick lit or commercial women's fiction. Who do you think will enjoy this book?
I hope anyone who enjoys genuinely funny writing will like this book. I work hard on the jokes, and while it's not all laughs because you need shade as well as light to make a good story, one reader told me it provoked 'a significant guffaw', which he thought people only did in books.
Did you have Gabriel's Bay locals whose lives you couldn't wait to jump back into when it came to writing What You Wish For?
 All of them! I couldn't fit everybody into this book, but I have plans for those I've left out. I love writing characters, inhabiting their minds and personalities. I ensure every character is distinct, with their own take on life, and their own vocabulary. Often, I can use them to express thoughts I would never personally say out loud, which is extremely satisfying.
Can you tell us a little about how you strike a character balance when devising the diverse cast of Gabriel's Bay?
 The most entertaining situations occur in a book when characters clash, either jokingly or in earnest, so I aim to create personalities and viewpoints that have the potential to conflict. It's also very important to me to represent a realistic community (as much as fiction allows). That means ensuring diversity, as well as social issues and inequality. It also means that when I'm writing outside my lived experience, I seek advice. I had two fabulous cultural consultants help me with What You Wish For, whom I've acknowledged at the back.
Are you thinking about the next chapter, so to speak in the Gabriel's Bay storybook? What could readers expect from a third book?
 I've given each book a central theme, which in my head has the soundtrack of a different New Zealand song. Gabriel's Bay explores different ideas of loyalty (Dave Dobbyn's Loyal), and What You Wish For looks at nature – the environment, biology, and human nature (The Fourmyula). The next book I have planned will explore how people can become spellbound (thanks, Split Enz) by causes, cults, beliefs and even sports, hobbies and games, to the point where we stop thinking for ourselves.
What trends in literature are you excited about at the moment?
 There might be a return to humour, if the winner of last year's Pulitzer Prize, Less, by Andrew Sean Greer, is anything to go by. Women crime novelists, like Vanda Symon, Denise Mina, Tana French and Jane Harper, are going from strength to strength. And I feel female characters are becoming more complex and being given more agency, which is long overdue – more of that, please.
What will you be reading in 2019?
 I've already got quite a pile – but I'm looking forward to Brandy Scott's debut, Not Bad People, the latest novels from Danielle Hawkins, Nicky Pellegrino and Rajorshi Chakraborti, and, all the way in November, the next Lee Child.
---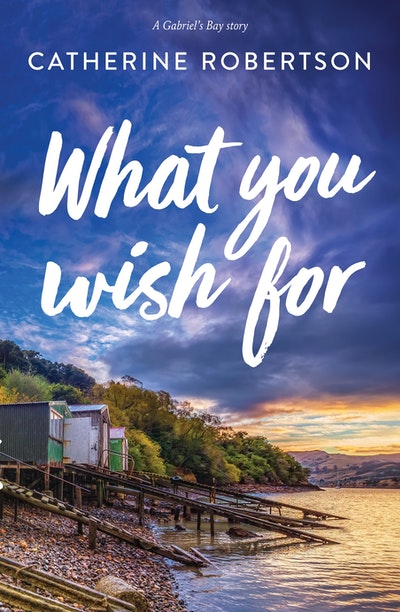 'Absolutely worth discovering' — Jenni Keestra, Radio Live
Buy now
Buy now
---