The perfect pudding, à la Allyson Gofton. Lashings of cream or ice-cream to accompany this hearty family favourite will add to this dessert's enjoyment!
SERVES 6–8
PREP TIME: 15 minutes
COOK TIME: 45 minutes
TIP If you have an 8-cup capacity dish, use it and add an extra cup of hot water. You will gain more sauce, though the sauce will be a little thinner.
INGREDIENTS
1 egg
1½ cups self-raising flour
2 tablespoons cocoa powder ½ cup sugar
1 cup milk 1 teaspoon vanilla essence or extract 75 grams butter, melted icing sugar to dust SAUCE
½ cup sugar
2 cups boiling water
2 tablespoons cocoa powder
METHOD
Preheat the oven to 180°C (160°C fan bake). Set the rack in the centre of the oven and place a baking tray on top.
Lightly grease a 6–7-cup capacity ovenproof dish.
Using a fork, lightly mix the egg in a cup. Sift the flour and cocoa into a bowl, stir in the sugar and make a well in the centre. Beat the milk, vanilla essence or extract and egg together and pour into the well, mixing quickly with a light hand using a wooden spoon to form a thick batter.
Stir in the melted butter and spread the batter into the prepared dish. For the sauce, scatter the sugar over the top of the batter. Mix the boiling water and cocoa together and pour evenly on top. Transfer carefully to the baking tray in the oven. Bake in the preheated oven for 45 minutes or until the sponge has risen to the top through the sauce and is firm to the touch.
Serve hot, dusted with icing sugar.
VARIATIONS
Caramel-like flavour: Use brown sugar in the sponge and sauce.
Choc 'n' fruit: Add 1 cup diced fresh cherries or 1 cup raspberries when in season.
Mocha pudding: Add 1 tablespoon instant coffee granules to the hot water and cocoa before pouring over the pudding and baking.
Individual pudding: Divide the batter and sauce evenly among 6 x 1-cup  (or 8 x ¾-cup) capacity ovenproof dishes. Bake in the preheated oven for 30–35 minutes.
---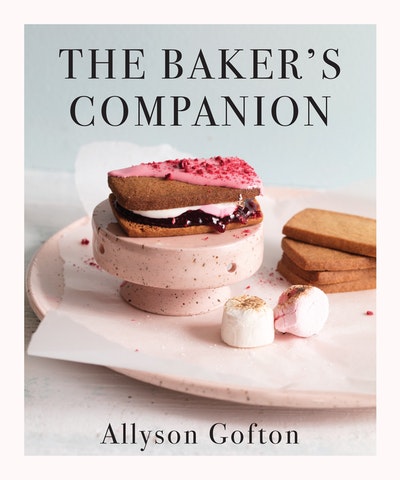 Everything you need to know about baking, from the iconic Allyson Gofton.
Buy now
Buy now
---