If you thought that risotto was about slaving over a hot stove, drizzling stock into a pan over the course of an hour, think again. This risotto is quick, easy and satisfying. Plus you can fry whatever vegetable is in season to put on the top. Making risotto just became an easy choice.
Serves 4
Ingredients:
olive oil
500g button mushrooms, chopped
1 leek, sliced thinly
3 cloves garlic
2 cups Arborio rice
5 cups hot chicken stock
20g buttersalt and pepper to taste
2 bunches broccolini
1 bunch asparagus, endstrimmed off, sliced
½ cup grated Parmesan
Method: 
Heat a little olive oil in a frying pan over a medium heat. Add mushrooms and cook, stirring every so often.The mushrooms will release some liquid, and when that has evaporated you are ready for the next step.
Add leek and garlic. Cook over low heat for a further 7 minutes, stirring occasionally.
Now add rice and cook for a further 2 minutes. Add 4 cups of the hot chicken stock, then pop the lid on. Continue to cook over low heat, adding more stock if needed, until rice is cooked but still has a bite to it. Now mix in butter and season to taste with salt and pepper.
Meanwhile, place a clean frying pan over high heat. Add a smidge of oil and stir-fry broccolini until just cooked.
Now finish the risotto. Pop in sliced asparagus and grated Parmesan and cook over a low heat. When cheese has melted, it's ready to dish up, with broccolini arranged on top or to the side.
---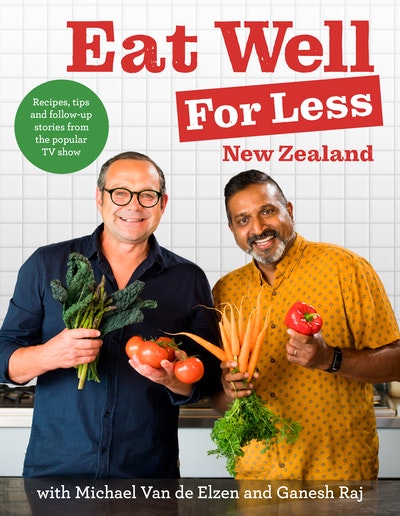 Cheap and cheerful recipes full of flavour, from series 1 and series 2 of New Zealand's hit series Eat Well for Less NZ.
Buy now
Buy now
---