Serving pulled beef over a small kūmara not only looks attractive but is a clever way to help control portion size. The meat rub for this dish is great – it gives the dish all the flavour it needs. It keeps well, too, so try doubling this rub recipe and keep it in your kitchen cupboard to sprinkle over roast chicken or barbecued lamb chops.
Ingredients: 
PULLED BEEF
5 tbsp meat rub
400g beef chuck steak
6 cloves garlic
1 x 400g can chopped tomatoes
300ml vegetable stock
1 small (100g) jar or can chipotle peppers in adobo sauce
6 whole kūmara
1 avocado
200g sour cream
1 small lemon, halved
1 cup coriander leaves
MEAT RUB
1 tbsp mustard seeds
1 tbsp coriander seeds
1 tbsp cumin seeds
1 tbsp paprika
1 tbsp dried mixed herbs
2 tbsp soft brown sugar
1 tsp salt
METHOD
To make the meat rub, toast the seeds under a grill or in a dry frying pan until fragrant, making sure they don't burn. Tip into a mortar and pestle and crush into a fine powder. Combine with the rest of the rub ingredients.
Rub meat rub generously over steak before placing it in a pressure cooker along with garlic, tomatoes, stock and chipotle peppers and sauce. Place lid on and bring up to pressure. Turn down and cook for 30 minutes.
While beef is cooking, wash the kūmara and prick with a fork. Place in a microwave and cook on high for 5 minutes, turning half-way through the time. Check they are done by inserting a knife, cooking for another minute or two if not.
Place avocado flesh in a bowl with sour cream and mash together with a fork. Add half the juice of the lemon and a pinch of salt and mix together.
Pull the meat out of the cooking liquid and use two forks to pull it apart into shreds. Meanwhile, simmer the cooking liquid to reduce it by half before adding the pulled beef back in.
Cut down the centre of each kūmara and push it open to allow you to spoon in pulled beef and avocado sour cream. Garnish with coriander and remaining lemon, cut into wedges.
EQUIPMENT TIP – If you don't have a pressure cooker, you could use a slow cooker the night before, or pop it in the oven in a casserole dish for 4–5 hours at 140°C.
---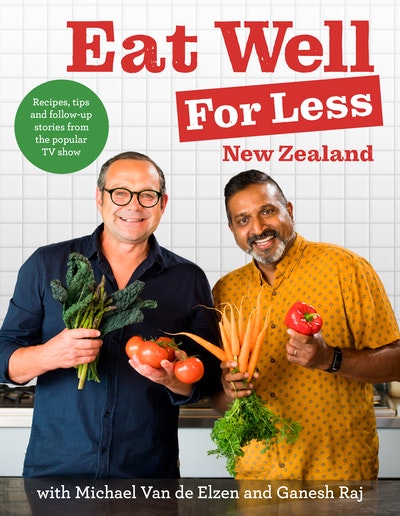 Cheap and cheerful recipes full of flavour, from series 1 and series 2 of New Zealand's hit series Eat Well for Less NZ.
Buy now
Buy now
---