Artemis Fowl is the first in Eoin Colfer's epic eight-book fantasy adventure series, which was released in 2001.With the Disney film adaptation due next year, now's the perfect time to introduce Artemis to your bookshelf (if you haven't already!). 
Don't just take our word for it, though; we sent copies of Artemis Fowl to some of our Puffin Ambassadors (a very discerning pool of book reviewers aged 9–11), and here's what they had to say:
'I love this book because, when you start reading it, it feels like you are one of the main characters trying to escape Artemis's clutches before it's too late. There's plenty of mystery, fantasy and fiction to make an incredible criminal story. This book is especially good for those aged 10–12, boys or girls. I would also recommend this book for people who like a good mystery or adventure.'
—Maja, age 10, Auckland
'I really like this book because of its suspense. You can think something will happen, and it will turn out to be something different! . . . I would recommend this book to children aged 10–12 who like suspicion, adventure and the odd joke or two. A handy tip when reading is to keep a dictionary close by for some tricky words, because there are a few; this is a great way to increase your vocabulary. Overall, this book is very good. It was enjoyable to read and I really liked it!'
—Arnie, age 10, Auckland
'I think a range of confident readers will enjoy this book and will find it very interesting from start to finish. Also readers who enjoy fantasy, fairies and mythical creatures. I would recommend it to people aged 10–14, but probably anyone above the age of 10 could love this fantasy thriller. I think Eoin Colfer is a fantastic writer with wonderful ideas for older children, and I will definitely be reading more of his series.'
—Lauree, age 11, Porirua
'. . . It made me laugh out loud as I read it. The book uses extraordinary description. The characters are realistic and you're able to relate them. I was filled with emotions like "OMG!'' and "What's going to happen next?''.  At the end of the book, I wanted to read the next book in the series to find out what Artemis was going to do next! I would read the book again and again. It is well written, thought-provoking, funny and interesting . . . I'd recommend it to people who find mythical creatures interesting. Every person has a piece of a character from this book inside them.'
            —Maren, age 10, Auckland
'I think Artemis Fowl is a very good book! . . . It gets straight into laugh-filled action! . . . I think it would be a really good book for any 9–12-year-old who likes magic or science or who wants to see both combined in a laughable way.'
—Shea, age 10, Wellington
---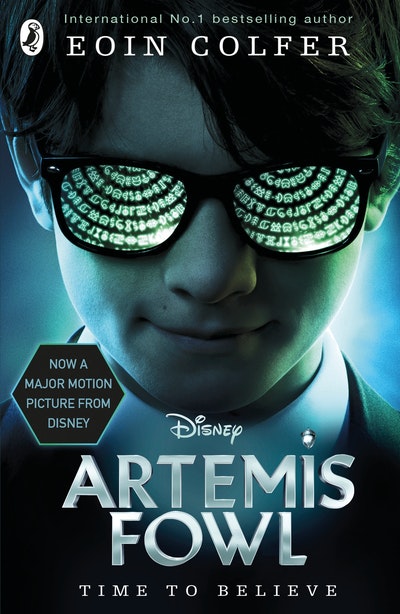 The explosive first novel in Eoin Colfer's bestselling Artemis Fowl series, now a major Disney film!
Buy now
Buy now
---