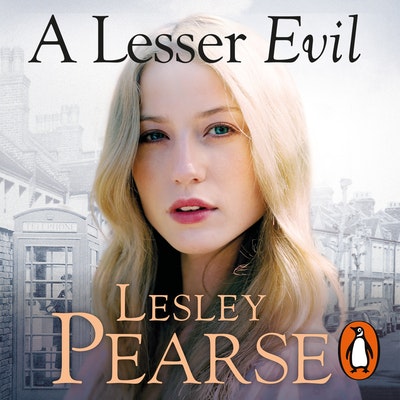 Published:

28 June 2018

ISBN:

9781405938747

Imprint:

Penguin Audio

Format:

Audio Download
A Lesser Evil
---
---
---
Lesley Pearse is one of Penguin's premium brand authors with total sales of 10 million copies worldwide
When Fifi moves to London with her bricklayer boyfriend Dan, her mother is outraged. Despite initial feelings of horror at her new surroundings, Fifi finds the freedom from her middle-class family background exhilarating.
Insatiably inquisitive, Fifi is fascinated by her new neighbours and wants to know what goes on behind all those shabby front doors. Why is Yvette, the French dressmaker, such a hermit? Why doesn't widower Frank join his daughter and grandchildren in Australia? And why doesn't the formidable and well-bred Miss Diamond move somewhere smarter?
But most of all she is ghoulishly fascinated by the Muckles who live opposite in terrible squalor. She listens to their violent quarrels, watches their ill-treated and wretchedly unhappy children, and is appalled by all she sees.
When Fifi tries to help the Muckles' youngest child, who has been physically abused by her father, Fifi unwittingly unleashes a chain of events which will not only bring heart ache to her and Dan, but terrible danger to all the inhabitants of Dale Street...
Published:

28 June 2018

ISBN:

9781405938747

Imprint:

Penguin Audio

Format:

Audio Download
A gripping unputdownable story, A Lesser Evil follows one courageous young woman as she risks her family to save another's . . . This is just one of many captivating novels from the international NO.1 BESTSELLING author Lesley Pearse. She defied her parents to marry for love . . .

from the publisher's description