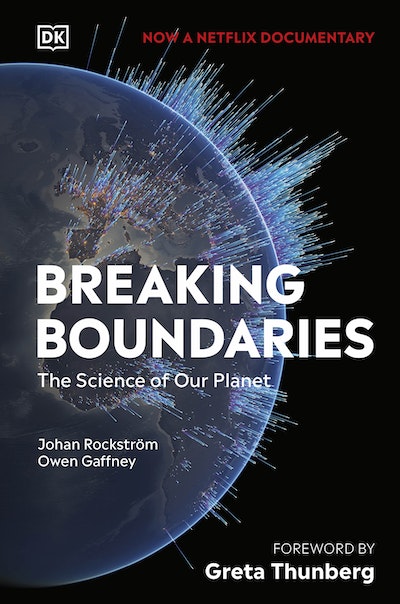 Published:

16 June 2021

ISBN:

9780241527696

Imprint:

Dorling Kindersley

Format:

EBook

Pages:

240
Breaking Boundaries
The Science of Our Planet
---
---
---
An accessible summary of the climate emergency and how to turn things around, from authors whose work informed the Netflix series Our Planet, narrated by David Attenborough
On the brink of a critical moment in human history, this book presents a vision of "planetary stewardship" - a rethinking of our relationship with our planet - and plots a new course for our future.
This global warming book is an accessible summary of the climate emergency and how to turn things around from the advisors behind the Netflix documentary Our Planet and a forward penned by Greta Thunburg
Inside the pages of this guide you will find:
- Expert-authored text in an accessible style for adults and children ages 14 and up
- An exploration of the idea of climate "tipping points" - good and bad
- Stunning infographics and images visualizing threats and solutions to climate change
- Detailed images of Earth produced by Globaïa, the world's leading visualizers of human impact
Over the last few decades, scientists have shown that there are 9 planetary boundaries, ranging from biodiversity to the ozone layer that keeps the earth's systems in check. If one or more of these boundaries is out of balance it would lead to a global catastrophe that could threaten the existence of the human race. This book explores our impact on the planet from the Holocene, through the Anthropocene and lays out a blueprint for a transition to planetary stewardship in the future.
This engaging book also illustrates how societies are reaching positive tipping points that make this transition possible. Activism on a local and global scale with groups like Extinction Rebellion and individuals such as Greta Thunberg show that we act now, we can stabilize Earth's life support system.
Published:

16 June 2021

ISBN:

9780241527696

Imprint:

Dorling Kindersley

Format:

EBook

Pages:

240