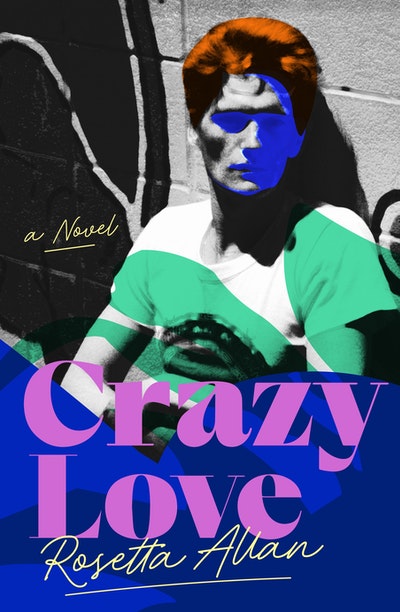 Published:

3 August 2021

ISBN:

9780143776284

Imprint:

Penguin

Format:

Trade Paperback

Pages:

336

RRP:

$36.00
Crazy Love
Extract
May 2008
Billy said goodbye without any fuss. Same as any other workday. He knew she was at the window with that slight pain in her chest, missing him already, hanging on as the X5 hit the end of the driveway. And she'd have stayed there, too, as he roared up the cul-de-sac, taking the curve hard enough to make his lights flare at the corner before zooming off.
Her texts chimed in as he floored it towards the motorway, weighing in with the gentle beat of bamboo. He fumbled for the phone in the middle console to hook the sound button with the side of his thumbnail and switch it to silent. The phone flew over his shoulder onto the back seat, and Billy immediately regretted not tossing it from the window when it vibrated.
The early morning rush had eased, so it was a thirty-minute glide before the CBD came into view across the Waitematā Harbour. Billy took the far left lane and pressed the hazard lights as the car began to climb the bridge's arch, slowing down enough for cars behind to realise there was an issue. At the highest point of the rainbow, just past the Shelly Beach off-ramp sign, he pulled over and turned the engine off. He expected to have to beat down his nerves at this point, but all he
felt was a complete calming resolve. Reassurance that his decision was the right one.
Billy waited for a break between cars shooting by before opening the door. When he stepped out, the bridge's vibration took his feet, and his legs moved in sync with the flexing steel. He took hold of the silver-painted lamppost and climbed up onto the rail. The Adidas three-striped sneakers were much more practical than the leather Italian slip-ons. He'd thought of that. She hadn't noticed.
There was no wind to muss up Billy's hair, which pleased him. A few clouds sauntered overhead. The city's tall commercial buildings felt an arm's length away. All was Pantone Cerulean pale in the husky autumn light. Dishonestly calm. Some of those buildings Billy knew from the inside. The reception areas with the ladies he liked to charm.The air-conditioned boardrooms where he would sell his ideas as if they could change the world. Forty-eight national and international awards for advertising and direct marketing campaigns — he'd had his successes. For thirty years he'd added a significant amount of value to clients in that city.
'Bags of money,' he used to say to his wife when they travelled in together. 'See all those buildings? I see bags of money just waiting for me to come get them.'
He was younger then. Can't pump himself up like that anymore. And what's the point of it all anyway? He shifted his feet, let one hang free over the railing. The water below was a bed of feathers shuffling in readiness for his body. It would be so easy to let go. Nothing to stop him, yet he hugged that lamppost like a father's leg.
It felt like mere seconds that he'd had that space to himself. The quietness to not think. To not feel. To not hear his name called from behind. The wrong name. The name used on legal documents. Driver's licence. Wedding certificate. Children's birth certificates. Incorporation of businesses. Repayment demands and foreclosures. Not the name his family and friends use.
Weeks later, there was still a whistle in his ears that drowned out his wife's words, and a coldness in his frame against her hugs and backrubs. There was no avoiding those eyes, though, with their continual need of affirmation. Every time he tried to get life over with, it was those eyes that stopped him. The image of her. The heartbreak of her heartbreak. The disbelief that he'd given up.
'Everything's going to be all right,' she kept saying. 'As long as we're together, we're strong.' God he hated her sometimes. He tried to believe the words. Set himself to autopilot and carried on. He paid the fine for illegally stopping on the harbour bridge, so she'd never have to know he'd almost done it. He had come close a few times before, and he knew he would again. It was all he could think about some days. How to get there faster. Do it quicker, beforeanyone could puncture the numbness and make him feel the guilt of abandoning her — his Vicki.
---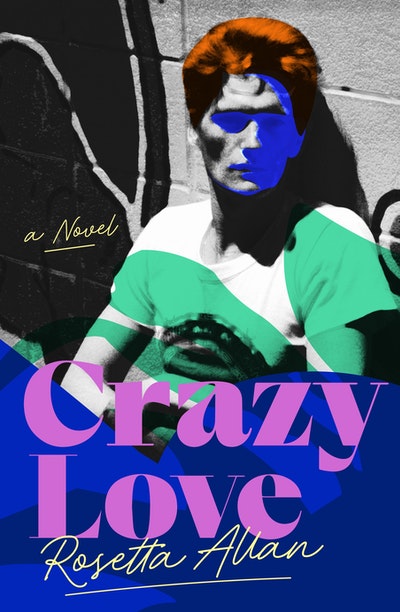 Based on the author's own experiences, this vivid novel explores how - as the Van Morrison song suggests - crazy love can take away the troubles. It can, though, add a whole lot more.
Buy now
Buy now
---