Eight surprising doggy details from Laura Vissaritis' Dognitive Therapy.
Did you know… a dog's mind bears similarities to a 2½-year-old human child's? Research shows that dogs are highly intelligent, can understand up to 250 words and can even count.
Did you know… there are more than three hundred dog breeds across the world? Among those there are ancient breeds, genetically divergent from modern dogs such as pugs. These include dogs such as the akita, chow chow, malamute, Afghan hound, dingo, husky and of course the greyhound. Interestingly, it's thought that the name greyhound came from improperly pronouncing the German word Greishund, which means ancient dog.
Did you know… dogs will urinate on objects that stick up, such as trees and poles? The taller the better. It has been reported that dogs urinating on poles is so common in Croatia that many street poles have decayed and collapsed because of the acidic chemicals in dogs' urine!
Did you know… the most common command across the world is 'sit'? In French it is 'assis', in German it is 'sitz', in Spanish 'siéntate' and in Italian it is 'seduto'. No matter where a dog is from, they all speak the same language. The universality of their language makes me wonder if dogs are better linguists than we are.
Did you know… the dog has long been a symbol of loyalty? Depicted in portraits across history and most notably during the Renaissance, with Leonardo da Vinci adorning his artworks with the majestic dog as a mark of faithfulness.
Did you know… dogs can read our emotions in our facial expressions? Thought to be a combination of thousands of years of domestication as well as learning what facial movement goes with what consequence, dogs are attuned to our thoughts better than we realise. Research has tested this theory, finding that dogs respond with anxiety and uncertainty when we furrow our brows and with excitement and anticipation when we smile and soften our eyes.
Did you know… one female dog and a litter of her female pups can produce up to 4372 puppies over seven years? This is one of many reasons to spay and neuter dogs and prevent hundreds of thousands of dogs being exposed to shelters or becoming homeless. Spayed dogs generally live longer, are less susceptible to disease and are reported to be happier.
Did you know… dogs having wet noses is an ancient adaptation for animals with an acute sense of smell? The wet surface allows them to absorb scents more effectively, helping them determine what is around them. Even the most primitive ancestor of man had a wet nose for the same purpose. Are dogs and humans more alike than we thought?
---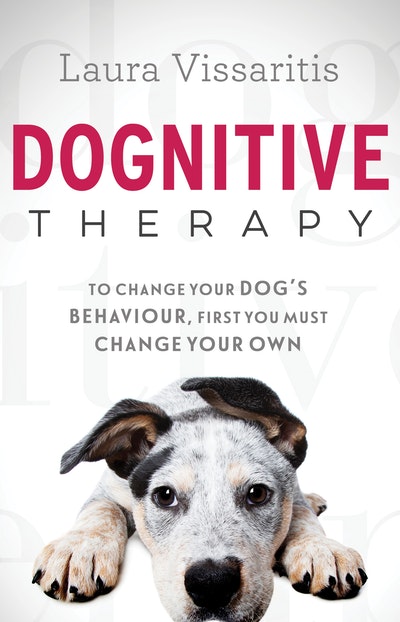 To change your dog's behaviour, first you must change yours. A mindful approach to training your dog from Australia's leading dog behaviourist.
Buy now
Buy now
---