Laura Vissaritis explores the view from a canine perspective.
Dog behaviourist Laura Vissaritis formulated 'Dognitive Therapy', encouraging a more mindful approach to dog training. By promoting consistent, patient and respectful interactions – or 'CPR' – between humans and their animal friends she hopes to help thousands of people not only develop better relationships with their dogs, but also improve their own lives. Good dog behaviour all begins with you – to change your dog's actions, first you must change yours. But what does your dog really want and need? Here Vissaritis offers some insights into what your dog might really be thinking.
WHAT IS YOUR DOG REALLY THINKING?
Is your dog happy? How do you know? Is their happiness demonstrated by a wagging tail or the excitable greeting upon your return? How do you know if this is happiness?
These questions got me thinking about our relationship with our best mates, wondering if they are happy or if we are just convincing ourselves that they are. Perhaps we are afraid to learn the truth. What if our dogs were telling us something completely different? What if the connection we thought we had was not mutual?
'Please let me be the person my dog thinks I am.' If you haven't read this quote before, it implies that dogs already think their owner is wonderful and that the owner should strive to become what their dog sees in them. I think dogs definitely see their owner as they truly are; only I don't believe dogs use the rose-coloured lens like in this quote. A dog may wag his tail at his owner and stand by her side even if she is the antithesis of wonderful. But, not because he trusts or respects her. Not because he thinks she is wonderful, but because he has no choice.
Dogs are our most intuitive friends and their behaviours are an honest reflection of who we are. Don't be afraid to find out. Our dogs' intentions are favourable and they want you to be your best. They benefit from this too. If they could write a description of their ideal leader, they would jot down something very simple. It would include the basic attributes of a good character, someone who is confident but calm and someone who knows how to give CPR: a consistent, patient and respectful approach. It would look a little like this:
Dog: My leader is consistent. Everything they say has meaning behind it and they follow through. Their fair expectations guide me to succeed, not fail, and as a result I feel confident in their leadership.
My leader understands that while I am devoted to them, I am not fluent in their language. Instead, I speak to them through my body language.
I am not their child and as much as they might like to direct their parenting needs on to my care, they acknowledge that I am a dog and I will never be able to fulfil their expectations as a human being.
I will follow their guidance as they consistently and patiently provide a path toward health and happiness for us together. They respect my feelings. They know I have emotions, that I think a lot and experience fear, happiness, anxiety, sadness, and even love.
I am not a robot. Sometimes, I don't want to meet that other dog, or lie down on the cold, wet grass, and my leader respects that. I know I have a fur coat, but I still yearn to be beside them indoors.
They know I will disobey them, sometimes I won't listen and I will disappoint them at times. They will disappoint me too, but that is a part of any honest and real relationship. We are together because we want to be and despite our failings, we still work on our relationship each and every day. We trust and respect each other completely.
Does this sound like you and your dog? To a dog, CPR is imperative to a positive relationship. Are you giving your dog CPR each day?
---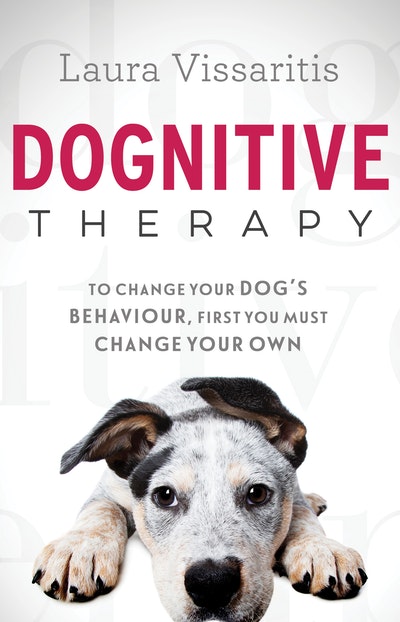 To change your dog's behaviour, first you must change yours. A mindful approach to training your dog from Australia's leading dog behaviourist.
Buy now
Buy now
---