We asked some of our Instagram community to review advance copies of Pieces of You – here's what they had to say.
"I really enjoyed Pieces of You by Eileen Merriman! I thought it was a beautiful book that gave an insight into the head of a teenager. I loved that it gave a kiwi perspective on topics and subjects commonly covered in today's media internationally. Because of this, it felt easier for me to connect and relate to."
– Brooke
"Rebecca's relationship with Cory is a nice reminder about how powerful connections with others can be to help you in dealing with internal struggles."
– Carly
"Once I started reading, I finished it in one sitting - which was an hour and a half! It was raw and truthful and highlighted the struggles of being a teenager today. Drugs, alcohol, school, friendships, love and heartbreaks were all covered and respect was given to sensitive topics such as adoption, mental health and sexual assault in a superb manner."
– Catherine
"Rebecca's struggle is both personal and universal and I laughed and cried with her along the way. Descriptions of her feelings perfectly encapsulate the tumultuous ride of first love and the desire to hold on to that love so tightly. She feels what we all feel, that she might love too much, and author Eileen Merriman expertly weaves intense and emotional hurdles in with light-hearted family dramas. I devoured this book and was left shaken and wanting more."
– Kate
"A predominant theme Merriman presents is the importance of voicing your internal problems, as both characters would undoubtedly have benefited from confiding their issues to one another, despite how hard that is to do. To take this angle on such a challenging topic is commendable. So often those who need help the most are afraid to speak out, and externally they appear completely functional, just as Becs and Cory do to an extent."
– Rachel
"I enjoyed this book, I read it in a few hours the same day I got it. It gripped me from the first page and I was wrapped up in the relatable life of Rebecca. Being set in New Zealand also made it relatable to me and I was able to instantly slip into the storyline and surroundings as if I was there. Very well written."
– Richelle
"Pieces of You was so full of emotion that I felt like I was reading someone's diary or journal, and there were times I wanted to simply reach in and hug Rebecca. It was so beautifully written that what she felt, I felt along with her - and had to pause occasionally to simply take in the events of the book - then dive right back in to absorb the next chapter."
– Victoria
"There were a few heavier ideas looked at in the book such as mental health. It is particularly a hard one to cover realistically and often isn't portrayed correctly, however, I do believe Merriman covered it well in Pieces of You and I found it rather realistic and sobering."
– Paige
"The plot was well thought through, and the characters' individual stories were brilliantly intertwined, and I enjoyed the underlying message that you may never truly know what is going on with people around you, whether at your school or in your neighbourhood. "
– Charlotte
---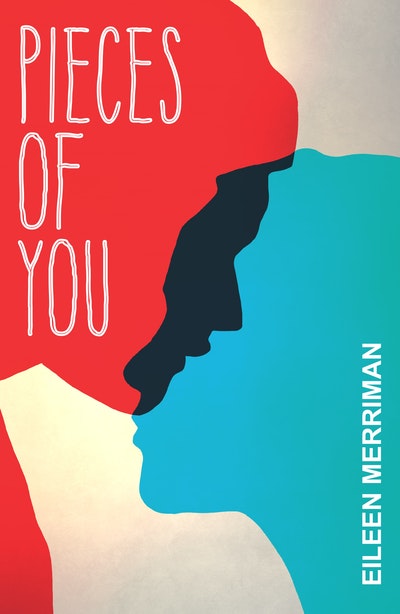 Wise, tough, heart-breaking, funny, this compulsive love story is about facing your demons.
Buy now
Buy now
---