A rich and decadent pudding, sure to please.
Once, nothing in the kitchen was ever wasted. Stale bread combined with milk, and maybe an egg, was baked to make a frugal pudding that set solid and was eaten sliced and perhaps buttered. Culinary evolution has transformed this unsophisticated version of bread pudding, layering in richness through cream, butter, sugar, spices and specialty breads until now the bread and butter pud has truly reached gastronomic elite status. It is a favourite on café bar, restaurant and home menus and this recipe takes my favourite croissants – those filled with thick, almond-scented custard and baked topped with a marzipan-like mixture – and bakes them into a rich and decadent pudding.
Serves: 6
Preparation time: 20 minutes
Cooking time: 45 minutes
2 almond croissants
2 cups whole milk – or use 1 cup milk and 1 cup cream
¼ cup almond liqueur, optional
3 large eggs
½ cup caster sugar
1 teaspoon vanilla extract or essence
Preheat the oven to 180°C.
Tear the croissants into chunky pieces or cut into thick slices and place in a 5-cup capacity ovenproof dish. Beat together the milk, liqueur if using, eggs, sugar and vanilla. Strain and pour over the croissants. Set aside for about 10 minutes to allow the croissants to soak up the liquid while you prepare a bain-marie (water bath) for cooking the custard.
Find a roasting dish large enough to sit the baked custard dish in and place the prepared custard dish into the centre. Fill the area between the two dishes with sufficient water to come halfway up the sides of the bread and butter pudding dish. Transfer the two dishes to the preheated oven. Baking in the water bath ensures that the custard cooks slowly and evenly, avoiding overcooking.
Bake for 40–45 minutes, until a knife inserted comes out clean. The knife will be wet-looking where it went into the custard but it will be clean. If the knife is covered with creamy egg mixture, then the baked custard requires further cooking.
Remove from the oven and allow to stand for 10 minutes before serving.
---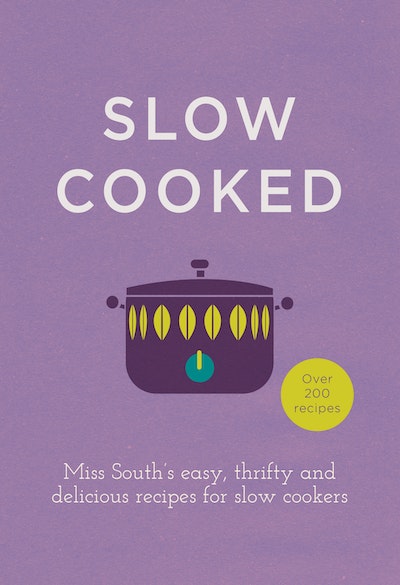 The new bible for slow-cooking - 200 mouth-watering recipes for your slow cooker.
Buy now
Buy now
---