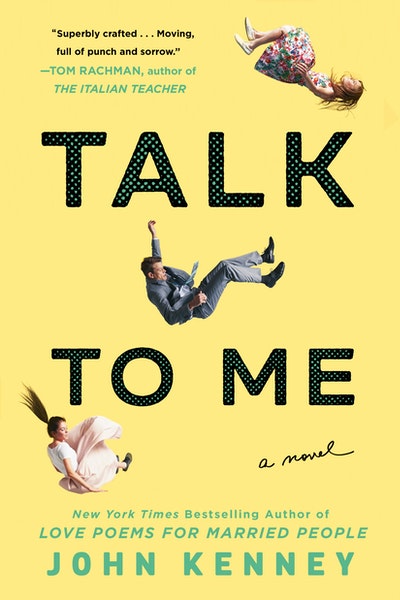 Published:

7 January 2020

ISBN:

9780735214392

Imprint:

Putnam

Format:

Paperback

Pages:

320

RRP:

$35.00
Talk to Me
---
---
By the Thurber Prize-winner and author of the New York Times bestseller, Love Poems for Married People, Talk to Me is a wry yet tenderhearted novel for our age, and a sharp look at how one man's mistake can be what leads him back to his family--and to the man he used to be.
It's a story that Ted Grayson has reported time and time again as a network TV anchor: the public downfall of those at the top. He just never imagined that it would happen to him. After a profanity-laced tirade is caught on camera, his reputation and career are destroyed, leaving him without a script for the first time in years.
While American viewers may have loved and trusted Ted for decades, his family certainly didn't; his years of constant travel and his big-screen persona have frayed all of his important relationships. At the time of his meltdown, Ted is estranged from his wife, Claire, and his adult daughter, Franny, a writer for a popular website. When Franny's boss suggests that she confront Ted in an interview, it may be the chance for Ted to take a hard look at how he got here, and to find his way back before it's too late.
Talk to Me is a sharply observed, darkly funny, and ultimately warm story about a man who wakes up too late to the mess he's made of his life...and about our capacity for forgiveness and empathy.
Published:

7 January 2020

ISBN:

9780735214392

Imprint:

Putnam

Format:

Paperback

Pages:

320

RRP:

$35.00