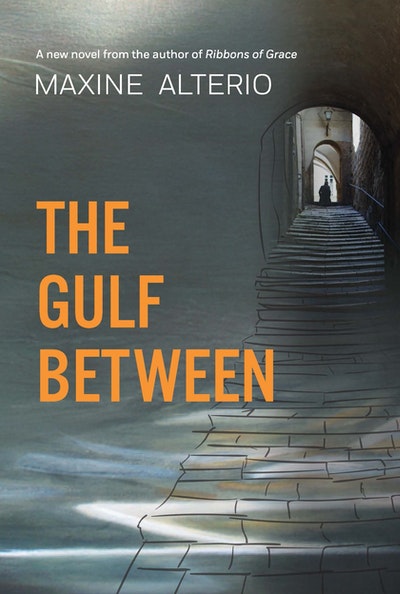 Published:

2 April 2019

ISBN:

9780143773313

Imprint:

Penguin

Format:

Trade Paperback

Pages:

304

RRP:

$38.00
The Gulf Between
---
---
---
A journey back into the past, to the other side of the world . . .
Under the shadow of Mount Vesuvius, love, lies and disenchantment lead to a menacing showdown in this suspense-filled novel.
A foreigner is seriously injured not far from Julia's safe Queenstown hideaway.
Why does he have her name in his wallet?
His unexpected arrival takes Julia back forty-five years to London, where as an impulsive young woman she first met Benito Moretti - a meeting that was to change her life, taking her to the glittering Gulf of Naples. There Julia found herself pitted against her belligerent mother-in-law and Benito's sinister brother in a lethal battle for her husband and children.
Julia remembered her father saying, We're all as sick as our secrets. Words that still haunt her.
Published:

2 April 2019

ISBN:

9780143773313

Imprint:

Penguin

Format:

Trade Paperback

Pages:

304

RRP:

$38.00
Praise for The Gulf Between
. . . a wrenching, emotional, tension-filled story about family secrets, cultural expectations and hidden corruptions. . . . How Julia winds up separated for decades from her son and how she ends up alone in New Zealand (a place where she is, as she tells us, "a better version" of herself) far from all those she loves and holds dear, are the mysteries that this compelling novel unravels for us.

Maggie trapp, Weekend Herald
This novel is hard to put down as it is so full of menace. While I sometimes questioned Julia's decisions and her continued insistence on staying in Italy, she is convincingly a character of her time. The mystery that links the incident in 1994 with the family's struggles in the 1950s is resolved through a gut-wrenching twist. There is heartbreak, horror, determination and sacrifice in this novel. A fast-paced, engaging read.

Louise Ward, Napier Courier
THE GULF BETWEEN is a slow burner, suspense thriller of the deceptively laid back variety. From the opening chapter there's something hypnotically understated about the way that the story of Julia is woven. . . . It heads, languidly for the opening chapters, towards a darker, more sinister place reasonably quickly, but beware, in the early stages the details are sketched out, the suspense coming from not knowing, more than knowing. Right up until a bombshell of an ending, that probably with a bit of clearheaded regard you might have seen coming, but the level of involvement, and investment in Julia's current telling of her story, meant that this reader was looking here, when she probably could have been seeing things over there. . . . It exposes the potential of misplaced trust, and how your belief in others can go very wrong. And the price that some people pay for choices made.

Karen Chisholm, Kiwicrime.blogspot.com
Article
The Gulf Between - book club guide
NZ author Maxine Alterio shares with us her love for book clubs plus questions you can use with your friends and family when you read her new novel, The Gulf Between.