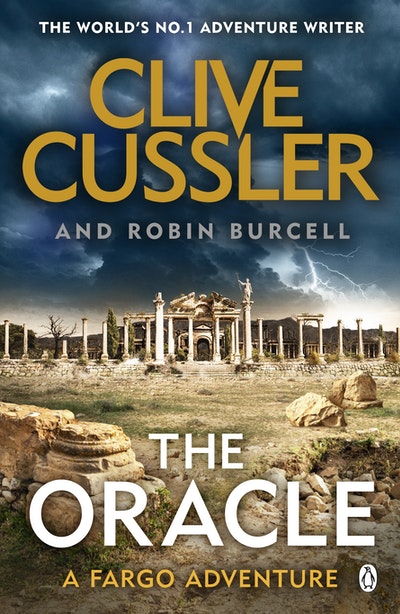 Published:

28 May 2019

ISBN:

9781405941082

Imprint:

Penguin eBooks

Format:

EBook
The Oracle
Fargo Adventures #11
---
---
---
Husband-and-wife treasure-hunting team Sam and Remi Fargo return for a new thrilling adventure.
It's 533 AD. The last King of the Vandals' rule in North Africa hangs in the balance. But when he seeks guidance from an oracle on how to turn back the invading Byzantine army, he learns he is doomed. Only the return of a sacred scroll will lift the curse that hangs over the kingdom. And it is nowhere to be found . . .
With the collapse of the Vandal kingdom the ancient scrolls are thought to be lost forever until, centuries later, an archaeological dig in present day Tunisia uncovers clues to their existence. That's all the encouragement Sam and Remi Fargo need to go treasure-hunting.
Then a shipment of supplies for a school in Nigeria supported by their foundation goes missing and Sam and Remi have no choice but to travel to West Africa to help. But what starts as a mercy mission soon gets a whole lot more complicated. And when a gang of thieves abducts Remi and some of the school's students it starts to look as if their current trouble might somehow be connected to the missing scrolls ...
It's soon clear that if they're going to save the lives of the hostages and track down the hidden treasure the Fargos will need to draw on all their legendary skills.
Delivering all the globe-trotting action and knife-edge plotting that has made Clive Cussler the world's favourite adventure writer, The Oracle offers page-turning entertainment that's in a class of its own.
Published:

28 May 2019

ISBN:

9781405941082

Imprint:

Penguin eBooks

Format:

EBook