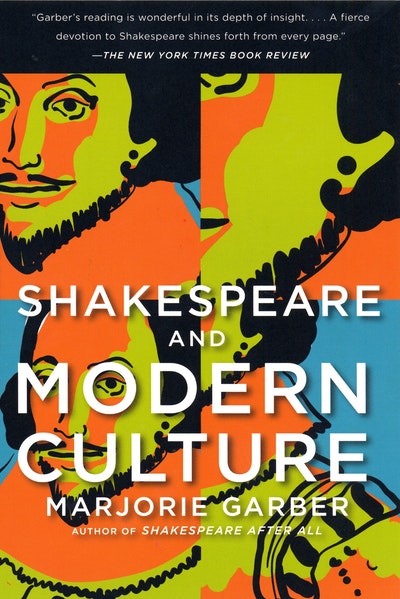 Published:

3 June 2013

ISBN:

9780552169172

Imprint:

Corgi

Format:

Paperback

Pages:

384

RRP:

$26.99
The Secret Race
Inside the Hidden World of the Tour de France: Doping, Cover-ups, and Winning at All Costs
---
---
---
The riveting, award-winning story of seven-time Tour de France rider Tyler Hamilton, who takes us deep inside the secret world of professional cycling, his years as Lance Armstrong's teammate, and what it took to win – no matter the cost.
WINNER OF THE WILLIAM HILL SPORTS BOOK OF THE YEAR AWARD 2012
On a fateful night in 2009, Tyler Hamilton and Daniel Coyle met for dinner in Boulder, Colorado. The two had met five years before while Coyle was writing his bestselling book, Lance Armstrong: Tour de Force. But this time, Tyler had something else on his mind. He finally wanted to come clean, about everything: the doping, the lying, his years as Lance Armstrong's teammate on U.S. Postal, his decade spent running from the truth. 'I'm sorry,' he told Coyle. 'It just feels so good to be able to talk about this. I've been quiet for so many years.'
Over the next eighteen months, Hamilton would tell his story, and his sport's story, in explosive detail, never sparing himself in the process. In a way, he became as obsessed with telling the truth as he had been with winning the Tour de France just a few years before. The truth would set Tyler free, but would also be the most damning indictment yet of Tour winners such as Armstrong.
The result of this determination is The Secret Race, a book that pulls back the curtain and takes us into the secret world of professional cycling like never before. A world populated by unbelievably driven – and some flawed – characters. A world where the competition used every means to get an edge, and the options were stark. A world where it often felt like there was no choice.
Published:

3 June 2013

ISBN:

9780552169172

Imprint:

Corgi

Format:

Paperback

Pages:

384

RRP:

$26.99
Praise for The Secret Race
Brilliantly detailed and wholly convincing: with Coyle's skill and Hamilton's honesty, the book was always likely to be excellent. This is no generalised or theoretical exploration of a doping culture but a forensic description of how it worked. Armstrong used to say there would always be sceptics who didn't believe in his story, but now the sceptics are those who, ostrich-like, continue to believe. They should be compelled to read this book, and though the collision with reality will cause them to shudder, the good news is that they will be riveted by a well-told story and will be the better for knowing the truth.

David Walsh, Sunday Times
The broadest, most accessible look at cycling's drug problem to date.

New York Times
The news leaks about The Secret Race have vastly undersold its importance. Tyler Hamilton's book is a historic, definitive indictment of cycling's culture of doping during the Armstrong era. Here's the reality. The Secret Race isn't just a game changer for the Armstrong myth. It's the game ender. No one can read this book with an open mind and still credibly believe that Armstrong didn't dope. It's impossible. That doesn't change the fact that he survived cancer and helped millions of people through Livestrong, but the myth of the clean-racing hero who came back from the dead is, well, dead. The book is the holy grail for disillusioned cycling fans in search of answers. The book's power is in the collected details, all strung together in a story that is told with such clear-eyed conviction that you never doubt its veracity.

Outside magazine
Astonishingly candid... an extraordinary confessional.

Matt Dickinson, The Times
Riveting... Just about every significant detail in the USADA evidence is here. And it is brilliantly conveyed by an insider who can see both sides of the story: the institutional corruption, which eats away at the culprits, as well as the crippling pressure on riders to conform. We can expect plenty more books to be published on this conspiracy, for it is arguably the most audacious ever plotted in the world of sport. But it feels as though Hamilton's is likely to become the definitive work on the subject.

Simon Briggs, Daily Telegraph
The book that finally broke Lance Armstrong.

Sport magazine
The mysterious world of cycling holds a certain fascination in the public consciousness - now more than ever following the recent home-grown success in the sport. The Secret Race lifts the lid on that world and delivers a shocking and jaw-droppingly frank account of what it's like to compete at the highest level.

Graham Sharpe, William Hill Sports Book of the Year
A landmark publication... absolutely brilliant. The Secret Race stood out because it fundamentally changed the sport it described. I wish it hadn't had to be written, but it is a book that has to be read.

John Inverdale
The insight into the sporting mindset is uncanny; the detail unforgettable. A gruesomely compelling instant classic.

Sunday Telegraph, Sports Books of the Year
The book inspired in me not surprise so much as the occasional jolt of shock at the grimy practicalities and the odd drop of my jaw at the means Hamilton says that he, Lance Armstrong and others used to stay ahead of the testers and the police... A deep insight into the evidence that Armstrong refused to confront when he opted out of arbitration in the case that the US Anti-Doping Agency had built against him and his associates.

William Fotheringham, Observer
Eye-popping revelations... The strength of Hamilton's testimony lies in the forensic detail with which he describes how the doping system operated and how riders managed to cheat the testers for so long.

Simon Redfern, Independent on Sunday
A searingly honest piece of work, a forensic and hugely important study of how a sport turned rotten.

Tom English, Scotland on Sunday
Brilliant... Daniel Coyle and Tyler Hamilton finally lay bare an awful truth and back it up with hard forensic evidence. The result is a book of searing honesty, the clearest possible description of what had been going on behind the scenes at many pro cycling teams for decades. The Secret Race draws the curtain back on cycling's cheating and corruption with admirable ferocity.

Burton Mail
Gripping... extraordinary

David Runciman, London Review of Books
I wasn't expecting to be moved by Hamilton's book. He broke my heart in 2004 and he's a self-confessed cheat after all. But it is an honest, harrowing, eye-opening account that is a must-read for anyone interested in competitive cycling in the late '90s and the early 2000s. I came away with a better appreciation of the professional cyclist, under pressure to succeed. I came away with a renewed respect for Tyler Hamilton despite his misdemeanours. But most surprisingly of all, I came away with a renewed love of the sport. For underneath all the talk about things he did wrong - and he points the finger at himself more than any other - there runs a passionate dialogue about cycling. A sport that defines him. A sport that ruined him. But ultimately, a sport that is all the better for Tyler Hamilton's candid portrayal of life in the peloton.

Julia Stagg, Freewheeling France
A valuable document and a well-timed one.

Gary Imlach, New Statesman
A gripping tale.

Chris Maume, Independent, Books of the Year 2012
2012 was the year in which a handful of books changed what we thought we knew about the games we love to watch and play. None more so than the recent William Hill Sports Book of the Year, The Secret Race. Cyclist Tyler Hamilton's confessional of his time on Lance Armstrong's US Postal Service Team, written with Daniel Coyle, is a fascinating insight. It revealed in such incredible detail the culture of systematic doping, in which Hamilton took part, that the whole sport was changed forever. Within a month of its publication, combined with the damning USADA report, Armstrong had been stripped of his Tour de France titles.

Ben East, Metro, Books of the Year
A courageous act of witness.

The Economist
An obvious choice, ultimately. A book that went beyond entertainment or education in their normal senses. This is the book that opened the world's eyes to the incredible doping scandal in cycling and the crimes of Lance Armstrong. A book that will be on almost all awards lists for books this year, and will surely migrate to the lists of all-time great books as its impact becomes more apparent over time.

Newstalk, Sports Book of the Year
Explosive... a stunning and sometimes sickening account of the doping pervasive in the pro peloton.

Sports Illustrated
Haunting... takes readers deep inside the gory cult of back-alley phlebotomy that ruled cycling as Armstrong launched and nurtured his Livestrong brand.

New York Daily News