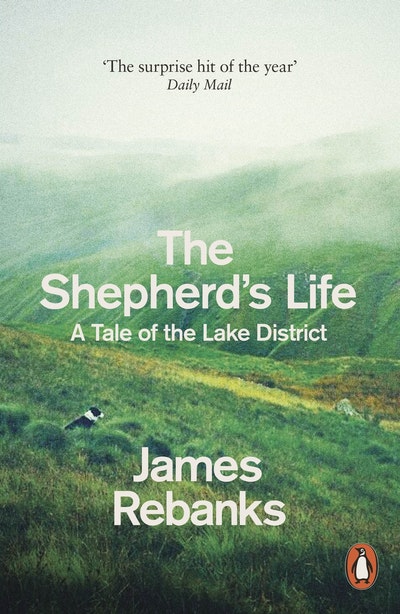 Published:

18 April 2016

ISBN:

9780141979366

Imprint:

Penguin Press

Format:

Paperback

Pages:

320

RRP:

$30.00
The Shepherd's Life
A Tale of the Lake District
Extract
The fell land we are gathering today doesn't belong to us, it belongs to the National Trust. Other fells belong to other landowners, but we have an ancient legal right to graze a set number of sheep on it. Many of these mountainous areas of land were bought and given to the National Trust by wealthy benefactors like Beatrix Potter, who trusted them to protect the landscape and its unique way of life. The bequests often stressed that the fell flocks had to remain Herdwick sheep.
Of all the writers associated with the Lake District, Beatrix Potter (or Mrs Heelis, as she was known for her farming life here) is the one that I love the most. She had the utmost respect for the shepherds of the Lake District, and would have understood what took place between us in Jean's kitchen, because she, too, negotiated with shepherds to buy flocks of sheep.
When she bought her first true fell farm, at Troutbeck Park, she wisely asked the respected elder Herdwick breeders who might be a suitable shepherd. The name that emerged from these conversations was Tom Storey. She went to see him and asked if he'd come and be her shepherd. He said he would if the money was right. She offered to double his money. He accepted. Later, she put him in charge of her flock at Hill Top Farm, near Sawrey.
You might think that her being Beatrix Potter, the famous and wealthy children's author, and owner of property, would have intimidated Tom Storey, a young Lake District shepherd; that her being notionally of a higher class and much older meant she would be due a degree of deference. You'd be wrong. Soon after he became her shepherd, Tom fell out with Beatrix because she had got some sheep into the pens and 'redded' them for Keswick Show. She hadn't listened to him when he said they weren't good enough. He considered this to be ignorant meddling in his work. She protested that they had been show sheep in the past and tried to reason with him. He cut her off sharp. If she wanted to show those particular sheep, she had better get her old shepherd back. He would not show them and would leave. They weren't fit to show. As any shepherd knows, male or female, you're either in charge of the sheep or you're not. She went back to the farmhouse and informed Tom's wife that he was bad- tempered.
Beatrix Potter could have got rid of Tom Storey when he defied her. But instead she worked with him, respected his knowledge and his beliefs, and learned a great deal.
In the years to come, they transformed the flock, and they would go on to win many shows. She knew it was his judgement that made a lot of this possible. She was very proud of their successes, and she, too, became respected for her knowledge of sheep. One of her best was a fine ewe called Water Lily, which won many prizes. In a classic old photo, Beatrix holds the prize in the background whilst Tom Storey holds the ewe proudly in the foreground. I won that same prize this last autumn.
Traditionally, this is the most un-English of societies. There is still, amongst us, a rough northern form of egalitarianism not unlike that which exists in Scandinavia.
In Sweden they call it Jantelagen (the unwritten rule that forbids anyone to feel or act superior to his or her neighbour). Shepherds consider themselves the equals of anyone. The social status, wealth or fame of Mrs Heelis counted for little with Tom. They were, for all practical purposes, equals, and he was the superior party in many ways because of his specialist knowledge. When she worked on the farm (her property), she took orders from him for years.
Mrs Heelis hired an extra shepherd for lambing time each year to help Tom Storey. His name was Joseph Moscrop. He first went to help in 1926 and must have made a good impression because he was invited back every year for the next seventeen years. They wrote each other letters full of affection and friendship and mutual respect, the last one sent to him just nine days before her death in 1943. I love these letters. Ostensibly they were written in order to agree the wage for Joseph's work, about which the haggling goes on for a long time each year, but because they are letters between friends, Beatrix also writes to him of the day-to-day, week-to-week happenings of a fell farm. Sheepdogs being too rough, waging war on the flies that make sheep suffer, the price of fat lambs, how the pet lambs are doing, whether the cattle are 'good doers', the merits or flaws of other sheep men, or whether Joseph knows of a good sheepdog for sale. She writes of sheep caught behind walls by snowdrifts, the falling price of wool, maggots on the sheep, shepherds being called up to fight in the war, and the state of the potato crop. Lots of the names mentioned in those letters are those of the grandfathers of the men I know now.
Mrs Beatrix Heelis died on 22 December 1943. Her death was reported in the Herdwick Sheep Breeders' Association Flock Book in amongst the other respected members of the breed community who had passed away, a tradition that continues to this day. No more, and no less, important than the others. She would have asked for no more.
Her will is a remarkable document for someone who will always be known for her children's books. It is not really about the books, but is instead full of concern for her legacy of farms, the ongoing care and respect of her tenants and the future of the fell-farming way of life.
She put her money where her mouth was, handing fifteen farms and 4,000 acres to the National Trust. She stipulated that her fell farms should have fell-going flocks of the 'pure Herdwick breed'. Soon after her death, her husband, William Heelis, the local land agent, sent a letter to Joseph Moscrop, asking him to come for the lambing. Joseph replied as he always had, demanding a higher wage, and Mr Heelis, who didn't know about the friendly haggling game between friends that Beatrix and Joseph had played through these letters for years (and being a little more formal in his social attitudes), replied to say that the suggested wages were impossible and that they should break the 'old connection'. So neither Beatrix nor Joseph saw lambing time at Troutbeck Park again.
Beatrix Potter wrote about the smit marks on sheep in The Tale of Mrs. Tiggy-Winkle. She has the little girl asking the washerwoman hedgehog about the lambs' coats she is washing and is told:
'Oh yes, if you please'm; look at the sheep-mark on the shoulder. And here's one marked for Gatesgarth, and three that come from Little-town. They're always marked at washing!' said Mrs. Tiggy-Winkle.
Beatrix Potter knew the three farms around the Newlands Valley where the tale is set: Skelghyl, Littletown and Gatesgarth. She knew their flocks, their 'smit marks', and would have known of their shepherds. More than a century after she wrote those words, we still know those flocks, but God only knows what they think of these references in Japan, where her books sell so well.
---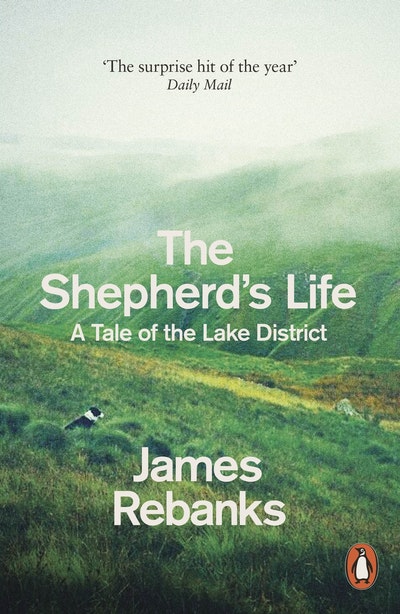 The phenomenal No. 1 Sunday Times bestseller, now in paperback
Buy now
Buy now
---