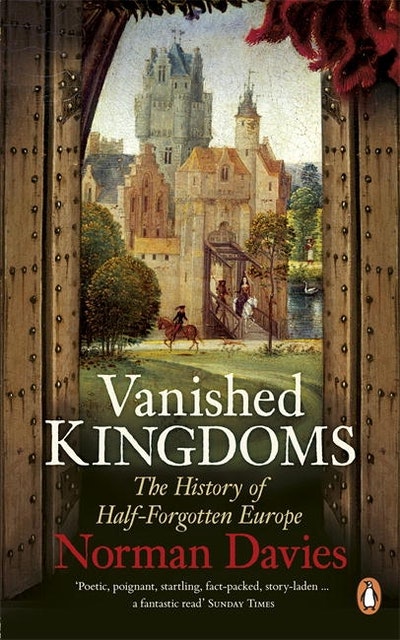 Published:

4 January 2011

ISBN:

9780141960487

Imprint:

Penguin eBooks

Format:

EBook

Pages:

848
Vanished Kingdoms
The History of Half-Forgotten Europe
---
---
---
How many British people know that Glasgow was founded by the Welsh in a period when neither England nor Scotland existed?
'The past is a foreign country' has become a truism, yet the past differs from the present in many unfamiliar ways and historical memory is extraordinarily imperfect. The degree to which we think of the European past as the history of France, Germany, Britain, Russia and so on, actually obstructs our view of former reality, and blunts our sensitivity to the ever-changing political landscape. Europe's past is littered with kingdoms, empires and republics which no longer exist but which were some of the most important entities of their day - 'the Empire of Aragon', which dominated the western Mediterranean in the thirteenth century, the Grand Duchy of Lithuania, the largest country in Europe for part of the eighteenth century. This book shows the reader how to peer through the cracks of mainstream history-writing, and to catch a glimpse of the 'Five, Six or Seven Kingdoms of Burgundy'. How long will it be before the USSR, until recently one of the world's two superpowers, is wholly or half-forgotten as most of these? The histories of the lost echo across the centuries, mixed in with more familiar sounds. One of the purposes of this book is to help us hear them again more clearly, and appreciate where they came from.
As in his earlier celebrated books Europe and The Isles, Norman Davies aims to subvert our established view what looks familiar in history and urges us to look and think again. This stimulating book, full of unexpected stories, observations and connections, gives us a fresh and original perspective on European history.
Published:

4 January 2011

ISBN:

9780141960487

Imprint:

Penguin eBooks

Format:

EBook

Pages:

848