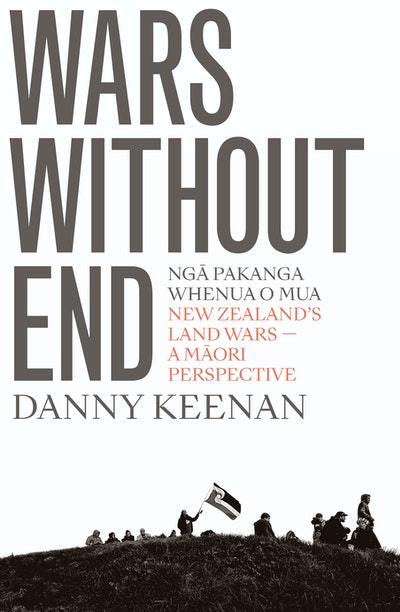 Published:

2 February 2021

ISBN:

9780143774938

Imprint:

Penguin

Format:

Trade Paperback

Pages:

304

RRP:

$40.00
Wars Without End
New Zealand's Land Wars – A Maori Perspective
Extract
PREFACE
'LAND IS THE FOUNDATIONOF ALL OUR TROUBLE'
'Land is the foundation of all our trouble', said Te Rauparaha of Ngāti Toa and Ngāti Raukawa when asked to account for the circumstances that had led to the killing of twenty- two Pākehā settlers and two Māori at Wairau on 17 June 1843. Over the next twenty years and beyond, Te Rauparaha'sview would be endorsed by all Māori – that land was the source of alltheir troubles.
CENTRALITY OF LAND
It was once said that 'all history is argument'. It is an argument between different historians, different methods, between past and present, even between what actually happened, and what happens next. 'Arguments are important,' writes John H. Arnold; 'they create the possibility of changing things.'
This book advances a range of arguments about land, conflict and war in nineteenth- century New Zealand. Most historians agree that these themes were closely related; one certainly gets that impression from the primary record. But was land the primary cause of war in New Zealand? Yes, it was, in my view.
Other causes of the wars have been suggested by historians; the debate about cause is partly reflected in the current difference of opinion as to what New Zealand's nineteenth- century wars should be called. This book's Introduction canvasses a range of names used by historians over the years,before concluding that 'the Land Wars' is the best term. At present, 'the New Zealand Wars' is undoubtedly the most popular term, reflecting the belief of most historians that the wars arose from a struggle for sovereignty between Māori and the Crown.
However, as this book argues, 'the Land Wars' takes more account of how Māori viewed those wars by foregrounding the issue of land. This critical point is overlooked or discredited by many recent Pākehā historians who relegate land to an issue of marginal importance. Yet, foregrounding the land always took precedence for Māori, as indeed it did for Crown and other Pākehā officials, like those from the New Zealand Company, because land was the issue around which contact and conflict invariably occurred. Land was as constant an issue for officials as it was for Māori. For Pākehā, land provided the means through which status, wealth, identity and eventually the franchise might be acquired. For the Crown, acquisition of Māori land formalised its claims for imposing unilateral governance on Māori, claims which Māori strongly resisted, most markedly on the battlefield.
As names go, 'the New Zealand Wars' does not locate land at the heart of those troubles, which is where it should be. For Māori, the notion of sovereignty – te tino rangatiratanga – was more than a detached legal principle; it was a cultural constant grounded into a historic, customary landscape. Te tino rangatiratanga and the land were the same thing.
Over millennia, land remained anchored as the most abiding organicelement of the Māori world, and it remained so, long after Pākehā settlers had arrived in New Zealand. Land was the source from which identity, history and livelihoods derived; it was also a cultural cornerstone fromwhich vigorous defences were mounted, in the face of Pākehā encroachment which threatened dispossession and distress. And Māori did not step back from that defence. As Angela Ballara has argued, if peaceful means to protect the land failed, war remained 'the ultimate sanction inresolving disputes'. Dispossessed Māori who were cut off from their landsthrough misfortune continued to maintain knowledge of self, place and time in customary ways, remaining grounded in those landscapes even though they may have slipped from their grasp.
Māori knowledge of the organic world was multifaceted, incorporating longstanding customary notions of past and present which clearly predated the earliest beginnings of Pākehā settlement. Though diverse in their expression, from one tribal region to another, these Māori notions of past and present were always underscored by one thing in common, something that was everywhere: land.
As Chapter 1 argues, land was therefore vital to Māori, with its custom ary governance tightly controlled by cultural principle and convention. Chapter 1 introduces some recent scholarship on Māori custom law to show how Māori arranged their land dealings before Pākehā arrived; and how they sought to continue doing so in the same vein thereafter. However, the emergence of inflexible colonial governance egregiously underminedthese expectations, with minority Pākehā, acting in their own interests,struggling to resolve their differences with Māori. A 'paralysis of Native Policy' was the inevitable result, writes Keith Sinclair, ultimately leading to war.
DEFENDING THE LAND
Ever since the earliest European contacts, Māori struggled to retain land; it was a struggle without end waged through peace and war, across material and intellectual boundaries. Chapters 2 and 3 focus on Wellington and North Taranaki after 1839, and follow through a particular set of contested land purchases placed in the broad context of early land sales then underway in New Zealand. These two chapters describe some early attitudes of Pākehā land purchasers like William Wakefield, and Crown officials like William Spain, towards the difficulties presented by Māori customary landtenure. Earlier generations of tribal aggression, with conquered Māori migrating great distances from home but wishing to return, invariably added to these difficulties, especially as the prospect of conflict with Pākehā loomed.
---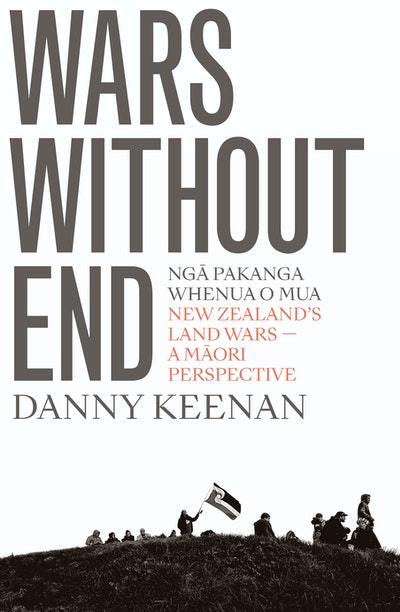 A captivating and incisive account of New Zealand's Land Wars – from a Maori perspective.
Buy now
Buy now
---