Now that the TV adaptation of Dolly Alderton's iconic memoir is screening on TVNZ, may we suggest you pair your viewing with her totally indulgent mac and cheese recipe from Everything I Know About Love.
INGREDIENTS
350g pasta - macaroni or penne works well
35g butter
35g plain flour
500ml whole milk
200g grated Cheddar cheese
100g grated Red Leicester cheese
100g grated Parmesan cheese
1 tbsp English mustard
Bunch of spring onions, chopped
Dash of Worcestershire sauce
1 small ball of mozzarella cheese, torn into pieces
Salt and black pepper, to season
Olive oil, to drizzle
In a large pan of boiling water, cook the pasta for eight minutes, so it is slightly undercooked - it will continue to cook when you bake it. Drain and set aside, stirring olive oil through so it doesn't stick together.
In a separate pan, melt the butter. Mix in the flour and keep cooking for a few minutes, stirring all the time until the mixture forms a roux paste. Whisk in the milk little by little, and cook over a low heat for ten to fifteen minutes. Keep stirring all the time and cook until you have a smooth and glossy sauce that gradually thickens.
Off the heat, add around three-quarters of the Cheddar, Red Leicester and Parmesan into the sauce, along with the mustard, some salt and pepper, the chopped onions and a dash of Worcestershire sauce, and keep stirring until all is melted. 
Preheat the grill as high as it will go. Pour the pasta into the sauce and mix everything together in a baking dish, stir in the mozzarella, then sprinkle over the remaining Cheddar, Red Leicester and Parmesan. Grill (or place into a hot oven at 200°C for fifteen minutes), until the mixture is golden and bubbling with a crisp top.
---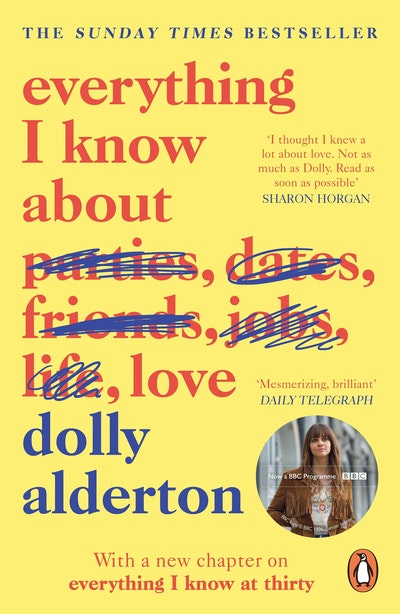 The wildly funny Sunday Times bestseller about growing up and navigating all kinds of love along the way
Buy now
Buy now
---