"…three parts Jason Bourne, one part Jack Reacher."
Steve Long is dad to one of our digital marketers, Andy. Semi-retired after a long stint in the police, he now owns a modest herd of alpacas who, like him, are generally good natured beasts. A prolific reader, he has a penchant for Jack Reacher books, which makes him particularly well qualified to review high-octane thriller, Orphan X.
Click here to meet the rest of our Penguin Dad Panel and find the perfect book for your dad, as reviewed by ours!
Freeze the cocktail shaker – add three parts Jason Bourne, one part Jack Reacher. Drizzle in some James Bond technical stuff – oh and maybe some Day of the Jackal heroic solitude and yes, you've got the picture. Pour in a shot glass – tap the table once and throw it down....instant gratification... Orphan X.
Evan Smoak lives alone in a sophisticated condo in LA – his apartment is his especially secured castle, with secret rooms, electronic arrays and would you believe, a base jumping parachute on the balcony (just in case the bad guys get across the moat) – no really.   His life is spent awaiting requests from the desperate and deserving downtrodden.  He is reached by his own special, totally untraceable bat phone through a novel pay-it-forward scheme – the last grateful customer gives his number to the next deserving case.
With his lifelong indoctrination, specialised training, technical savvy and online brilliance, Smoak always stays one step ahead of the action (mostly) - 'always play offense'.
This is really good airport fodder... fast moving, sad bad villains, insightful heroes... all that good stuff. Derivative with a capital delta.  
Another Lee Child-like series in the making for all you nonstop thrillerphiles.
So you want wit, charm and sophistication?   Read Jane Austen.  
Click here to see more Penguin Dad Panel reviews.
---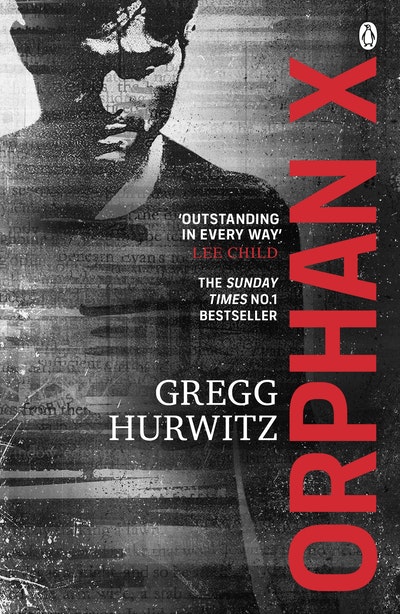 I Am Pilgrim meets Jack Reacher in 'the most exciting thriller I've read since The Bourne Identity' - Robert Crais
Buy now
Buy now
---