Books by Melinda Szymanik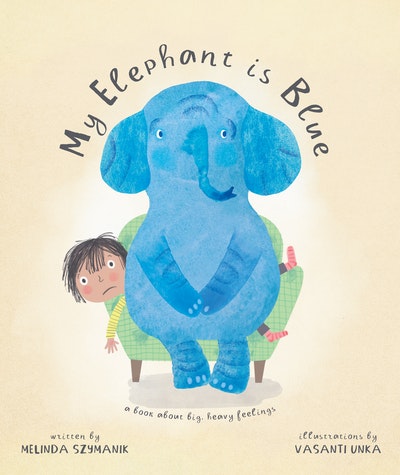 My Elephant Is Blue
An award-winning, quirky story about a child who is stuck carrying around an elephant, wondering if they will ever feel light and free again . . .
Read more
Article
A sneak peek at our 2021 kids books!
After an exhausting and unusual 2020, we've got plenty of reasons to be grateful for a new year, not least because of the stellar line up of children's books we have coming your way over the next few months!Read on for a sneak peek at some of the best new children's books we're bringing to you in 2021.
Article
Good Books about Tough Topics
Figuring out how to talk to children about difficult emotions can sometimes feel impossible. Books can offer a good gateway to starting these conversations. Here are some books that might help you to navigate those tricky topics.
Article