Try this free recipe from Chelsea Winter's Everyday Delicious.
Everyone loves a smoothie and the Bananaberry Breakfast Smoothie from Chelsea Winter's Everyday Delicious tastes amazing. Whizz it up and have it for breakfast or freeze it in a drink bottle for the kids to have at school.
Bananaberry Breakfast Smoothie
Serves: 2
Prep time: 10 minutes
Ingredients
¾ cup frozen mixed berries
1 banana, peeled
1 orange, peeled
¼ cup rolled oats
2 tbsp desiccated coconut
1 tbsp almond or peanut butter
1 tbsp LSA mix (optional)
2 tsp honey
½ cup unsweetened yoghurt (optional)
1 cup milk
2 ice cubes
 
METHOD
Blend all the ingredients, including the ice cubes, together in a blender until smooth. Pour into glasses to serve.
---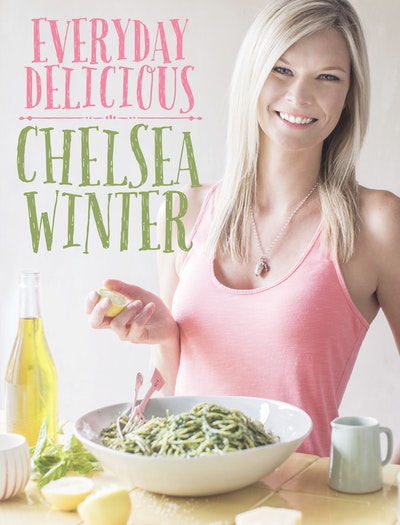 Delicious everyday recipes that will impress foodies, families and fussy eaters alike.
Buy now
Buy now
---