Try this free recipe from Jamie's Italy by Jamie Oliver.
Ok, tigers – this could be your next favourite pasta! It's the Trapanese way of making a kind of pesto sauce, and it's so great with spaghetti. It's best made with ripe cherry tomatoes, but I ran out, so I've used normal ones in the picture. The sauce can be made in the time it takes to boil the water for your pasta and cook it. I prefer to make the pesto in a pestle and mortar, but I've used a food processor with good results too.
SPAGHETTI ALLA TRAPANESE
Serves 4
Ingredients 
455g/1lb dried spaghetti
sea salt and freshly ground black pepper
150g/5 1/2oz almonds, skins on or off
1 clove of garlic
4 large handfuls of fresh basil, leaves picked
150g/5 1/2oz freshly grated pecorino or Parmesan cheese
extra virgin olive oil
600g/1lb 6oz tomatoes, halved
 
METHOD
Cook your spaghetti in salted boiling water according to the packet instructions. Warm the almonds a little in a dry pan, then smash them up in a pestle and mortar or whiz them in a food processor until you have a coarse powder consistency. Put them into a bowl. Bash the garlic and basil separately in the mortar and mix with the almonds, adding the pecorino or Parmesan, a good glug of olive oil and some salt and pepper. Add the tomatoes and really scrunch them with your hands into the almond mixture until they have completely broken up. Loosen with a little extra olive oil and toss with your hot drained pasta. Check the seasoning, divide on to 4 plates, and spoon any sauce that remains in the pan over the top.
---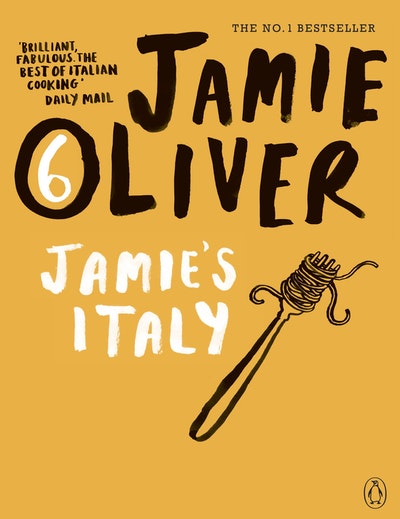 Jamie's sixth book - a Number One International bestseller reissued with a stunning new cover design
Buy now
Buy now
---