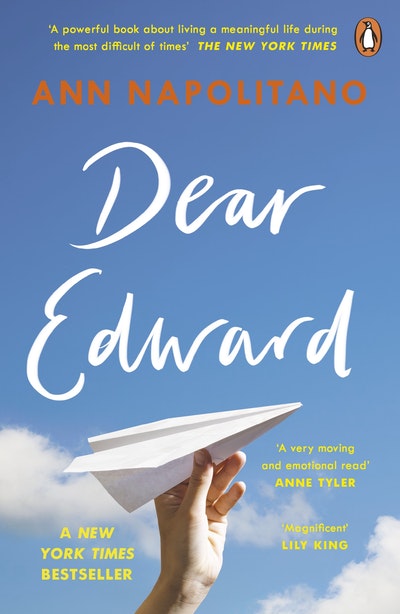 Published:

2 July 2021

ISBN:

9780241985892

Imprint:

Penguin General UK

Format:

Paperback

Pages:

352

RRP:

$24.00
Dear Edward
The heart-warming New York Times bestseller
---
---
---
The luminous, life-affirming New York Times bestseller about a 12-year-old boy who is the sole survivor of a plane crash
One summer morning, a flight takes off from New York to Los Angeles: there are 192 people aboard. When the plane suddenly crashes, twelve-year-old Edward Adler is the sole survivor.
In the aftermath, Edward struggles to make sense of his grief, sudden fame and find his place in a world without his family. But then Edward and his neighbour Shay make a startling discovery; hidden in his uncle's garage are letters from the relatives of other passengers - all addressed him.
Following the passengers' final hours and Edward's unique coming-of-age, Dear Edward asks one of life's most profound questions: what does it mean not just to survive, but to truly live?
Published:

2 July 2021

ISBN:

9780241985892

Imprint:

Penguin General UK

Format:

Paperback

Pages:

352

RRP:

$24.00
Article
Ann Napolitano Q&A
The author of Dear Edward on the real plane crash and sole survivor who inspired her novel.
Article
2020 summer picks from the Penguin NZ team!
Here at the NZ office of Penguin Random House we are huge readers – it is definitely one of the perks of the job that we get access to so many books! Luckily across the team we have a wide range of interests so, for example, if we want to know what all the fuss is about with a big debut international crime novel, our crime fiction enthusiast Becky can read it and share her thoughts on whether it will work for NZ readers, our Naomi can spot the next big thing in young adult fiction, and so on… here we present you with a few of what we've truly loved over the summer.