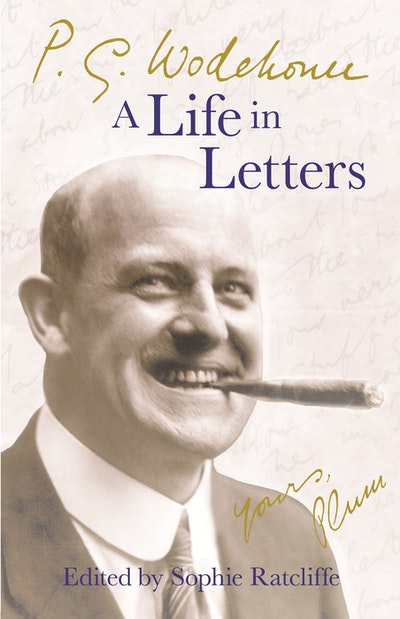 Published:

31 January 2012

ISBN:

9781448107735

Imprint:

Cornerstone Digital

Format:

EBook

Pages:

624
P.G. Wodehouse: A Life in Letters
---
---
---
The collected letters of England's best-loved comic writer
This is the definitive edition of PG Wodehouse's letters, edited with a commentary by Oxford academic Sophie Ratcliffe.
The funniest and most-adored writer of the 20th century, PG Wodehouse always shied away from the idea of a biography - a retiring sort of chap, it was through the written word that he expressed himself. So his Letters - expertly collected and edited here - provide the best biographical accompaniment you could wish for to legendary comic creations such as Jeeves, Wooster, Psmith and the Empress of Blandings.
Tapping hitherto unknown sources, these letters give an unrivalled insight into the great man, from his schooldays at Dulwich College, the family's financial reverses which saw his hopes of university dashed, life in New York working in musical comedy alongside Irving Berlin, Cole Porter and George Gershwin, they years of fame as a novelist and not least the strange episode in 1940 where he was interned by the Germans and accused of broadcasting pro-Nazi propaganda.
It is a book every lover of Wodehouse will want to possess.
Published:

31 January 2012

ISBN:

9781448107735

Imprint:

Cornerstone Digital

Format:

EBook

Pages:

624
Praise for P.G. Wodehouse: A Life in Letters
Wodehouse said letters make "a wonderful oblique form for an autobiography," and Sophie Ratcliffe's expertly edited collection amply proves the point.

Spectator
Anybody requiring evidence of how much work PG Wodehouse put into his comic prose should read his letters. In her introduction to this definitive compendium of Wodehouse's correspondence, Sophie Ratcliffe warns that [the letters] display only on occasions the extraordinary stylistic elan that one finds in fiction. Indeed they do, although when the extraordinary elan bubbles briefly to the surface, it is worth waiting for. But Wodehouse was a dedicated craftsman. He wanted his published words to make people laugh, and he devoted hour after hour to making them fit that purpose. One suspects his personal epistles were often a happy relief from that discipline.

Scotland on Sunday
The great catastrophe of his life was of course, his broadcasting from Berlin in 1941, a slur on his reputation that never quite went goes away however often it is expunged. The whole saga is unravelled again here in Sophie Ratcliffe's excellent linking narrative.

Daily Mail
Filtered by some excellent editing, [these letters] are full of interest

Mail on Sunday
Sophie Ratcliffe has done an exemplary job in editing these letters

Sunday Telegraph
Ratcliffe sees him through to the end with affection. Hers is a model edition, tracing the rise and fall of a writer who allowed his imagined world to eclipse the real

Sunday Times
This authoritative edition of generous selections - from "Plum's" prolific pen, from schooldays at Dulwich College in 1899 throughout his long Anglo-American career as a novelist and musical comedy lyricist to his last letters from Long Island in 1975 - is acutely attuned to his contradictions of character and his desire to please at the expense of absolute veracity. The letters, gossipy in the kindliest, amused/bemused manner, bear true witness to the wide-ranging influences on Wodehouse's' best-known novels and best-loved characters.

The Times
In this new collection . . . Sophie Ratcliffe has rolled up her sleeves and waded into the fray . . . she has succeeded marvellously. When it comes to the world of Wodehouse, Ratcliffe knows her stuff. She has embroidered this plump selection of letters with an illuminating but unobtrusive critical apparatus.

Literary Review
A lovely new book

Craig Brown, Daily Mail
An intriguing picture of a great 20th-century writer . . . In its peculiar English way, it has a strange intimacy, the perverse fruit of Wodehouse's instinctive, Jeevesian, discretion.

Robert McCrum, Guardian
They give real insight into the man behind Jeeves­ ­­and Wooster

Alan Titchmarsh, Sunday Express (Book of the Year)