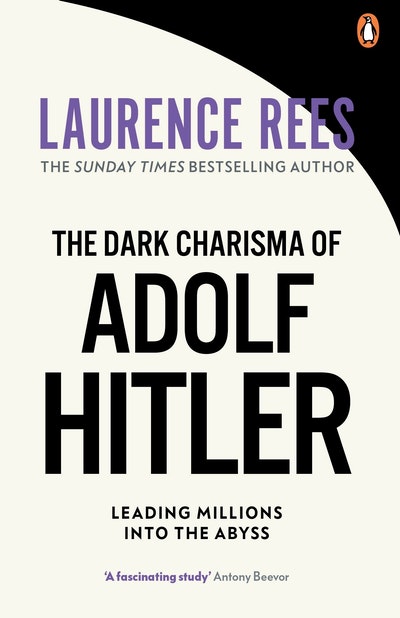 Published:

13 September 2012

ISBN:

9781448117291

Imprint:

Ebury Digital

Format:

EBook

Pages:

480
The Dark Charisma of Adolf Hitler
---
---
---
A fascinating exploration of the character of the most powerful and destructive man in history
My whole life can be summed up as this ceaseless effort of mine to persuade other people' - Adolf Hitler
More than any other single figure, it is arguably Adolf Hitler who has most changed the course of history. He used the extraordinary power he held over those around him and the German people to inspire a nation to go to war, commit genocide and celebrate him almost as a deity.
Adolf Hitler was driven by an extreme ideology and addicted to taking risks. What was it about his personality that meant so many were prepared to follow him? Why was every challenge to his leadership certain to fail? If he didn't 'hypnotise' his supporters or use threats and fear, how was he able to wreak such destruction? And, seventy years on, is the man who exercised such control over Europe's destiny still a warning to us all?
In The Charisma of Adolf Hitler, Laurence Rees discusses the often overlooked subject of Hitler's character and personality, and argues that Adolf Hitler was the most extraordinary human being who has ever lived.
Published:

13 September 2012

ISBN:

9781448117291

Imprint:

Ebury Digital

Format:

EBook

Pages:

480
Praise for The Dark Charisma of Adolf Hitler
'Laurence Rees asks, as always, the right questions, and provides excellent answers. Blending the oral testimony of contemporaries with documentary evidence, he offers sharp insight into the adulation of Hitler by millions of Germans that underpinned his "charismatic rule"'

Professor Sir Ian Kershaw
Laurence Rees is currently producing the best documentaries ever made about the Nazi era

Clive James
Laurence Rees has done more for good history on television in this country than anyone else. Over several series, he has examined the most terrible aspects of the Second World War with a passionate longing to understand, while rejecting facile moral judgment

Antony Beevor