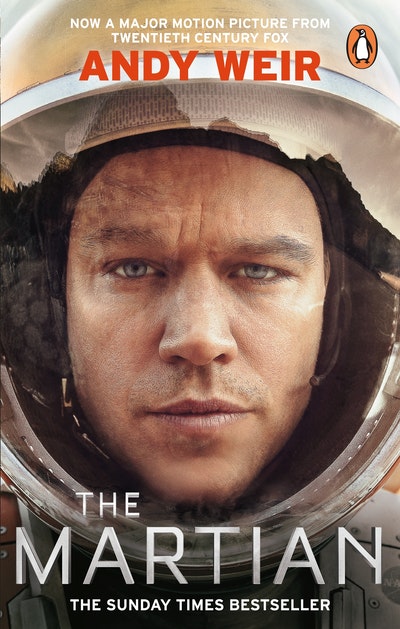 Published:

30 January 2020

ISBN:

9781473582330

Imprint:

Cornerstone Digital

Format:

EBook

Pages:

400
The Martian
Young Readers Edition
---
---
---
A Young Readers Edition of the Number 1 Sunday Times bestselling phenomenon.
In the Young Readers Edition of The Martian:
Classroom-appropriate language
Discussion questions and activities
Q&A with Andy Weir
Six days ago, astronaut Mark Watney became one of the first people to walk on Mars.
Now, he's sure he'll be the first person to die there.
After a dust storm nearly kills him and forces his crew to evacuate while thinking him dead, Mark finds himself stranded and completely alone with no way to even signal Earth that he's alive – and even if he could get word out, his supplies would be gone long before a rescue could arrive.
Chances are, though, he won't have time to starve to death. Damaged machinery, the unforgiving environment, or plain old "human error" are much more likely to kill him first.
But Mark isn't ready to give up yet. Drawing on his ingenuity, his engineering skills and a relentless, dogged refusal to quit, he steadfastly confronts one seemingly insurmountable obstacle after the next. Will his resourcefulness be enough to overcome the impossible odds against him?
Published:

30 January 2020

ISBN:

9781473582330

Imprint:

Cornerstone Digital

Format:

EBook

Pages:

400
Andy Weir's masterpiece!

Tom Hanks, Twitter
Watney's gallows humour and his brushes with death as he uses every ounce of his intelligence and astronaut's training to claw his way out of the pit will have you laughing and gasping by turns. I read this book in a weekend. I didn't think I'd have the time to - but Andy Weir's edge-of-the-seat storytelling didn't leave me any choice.

Richard Madeley, Richard and Judy Book Club
Andy Weir's terrific 'lost in space' novel is an absolute page turner from first to last ... Tautly-written, full of extraordinary and fascinating detail about life in a frozen red desert so far from home, The Martian is one of the best thrillers either of us has read in years. Highly recommended.

Judy Finnigan, Richard and Judy Book Club
The best book I've read in ages. Clear your schedule before you crack the seal. This story will take your breath away faster than a hull breech. Smart, funny, and white-knuckle intense, The Martian is everything you want from a novel.

Hugh Howey, New York Times bestselling author of Wool
Article
Article
Spotify playlists for your reading adventures
We've all been there. . . reading the perfect book, completely invested in a fictional world, only to be disturbed by a neighbour mowing their lawns or the distant sound of dogs barking. Suddenly you're pulled back to reality wondering what on earth happened.