We're excited to announce the August release of Driven, from New Zealand's most successful rally driver, Hayden Paddon.
The book will cover Hayden's commitment to racing from a very young age, his many highs and lows on the local and international circuits, and his latest Paddon Rallysport initiative out of its base at Highlands Motorsport Park in Cromwell. 
Driven will also provide rare insights into Hayden's formative years growing up in Geraldine, his entry into competitive racing, success locally and ascendency on the international circuit, the 2017 accident in which a spectator was killed, his controversial axing from the Hyundai Motorsport team in 2018, and how he is regearing his career and maintaining a future focus.
He will also offer unvarnished reflections on the highs and lows of his personal life.
Marking the first time Hayden has gone on public record about much of the above, Driven will chart a life story that celebrates self-belief, determination, work ethic and thinking big – following one's passion and turning dreams into a reality.
"I'm really excited to be working with Penguin Random House and our writer Catherine Pattison to put ink to paper and detail the real story behind our journey. I want to tell my story to show people what is possible, against a lot of odds, and that things are not rosy all the time, like they might appear from the outside. I hope it will encourage and motivate people to keep striving towards their own goals,"  Hayden says. 
Look out for your chance to meet Hayden, and have your copy of his book personally signed, when he tours New Zealand to promote Driven in August.   
Driven by Hayden Paddon will be available at your local booksellers from Tuesday 20 August 2019.
---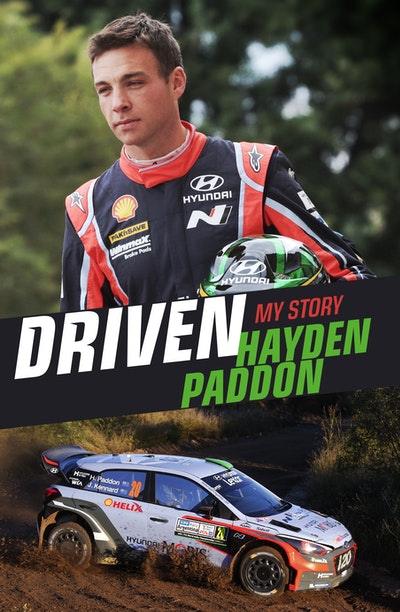 The inspirational life story of New Zealand's most successful rally driver, Hayden Paddon.
Buy now
Buy now
---