This sticky date pudding is one of my favourite things to make during the colder months. What makes this dessert really special is the hint of ginger and cardamom in the coconut butterscotch sauce. I bet you can't wait to grab your spoon and dig in! Just remember to get your dates on to soak a bit beforehand. If you don't need this to be vegan, you can use regular milk, cream and butter.
Sticky date pudding
1½ cups dates, soaked in boiling water for at least 1 hour
1 cup plant-based milk
1/3 cup melted coconut oil
1½ cups spelt flour
1 cup coconut sugar
1 tsp baking soda
1 tsp ground cinnamon
½ tsp ground ginger
Butterscotch sauce
½ cup maple or rice malt syrup
1 cup coconut cream
¾ cup vegan spread (like an olive oil spread)
1 tsp ground ginger
½ tsp sea salt (or pink Himalayan salt)
¼ tsp ground cardamom
Method (Serves 6)
Preheat the oven to 160°C, and grease a 20cm bundt cake tin with coconut oil.
Drain the dates, then place in a food processor with the remaining date pudding ingredients, and process until well combined. Pour the mixture into the cake tin, and spread out evenly.
Bake for 40–45 minutes, or until a skewer comes out clean when inserted into the middle. Allow to cool in the tin for 10 minutes before carefully turning out onto a serving platter.
While the pudding is baking, you can make the sauce. Place the syrup, coconut cream, vegan spread and spices in a small saucepan over medium heat. Bring to a gentle boil, and cook, stirring occasionally, until the sauce coats the back of a spoon — about 6–8 minutes.
Serve the pudding warm with the butterscotch sauce poured over the top.
---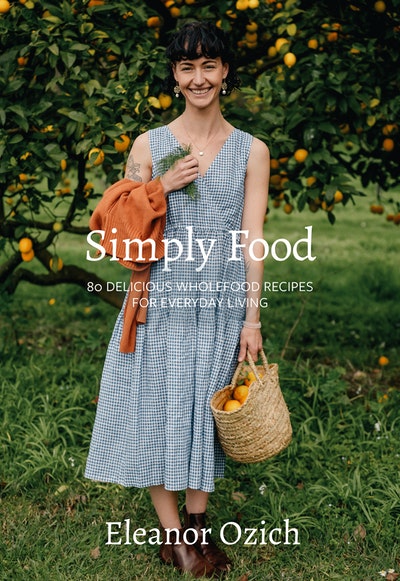 Stylish modern food made with just 15 minutes of hands-on time.
Buy now
Buy now
---