President Bill Clinton and bestselling author James Patterson have teamed up to write the thriller of the year. It's all top secret, of course, but here's a quick peek behind the scenes...
1. The President is Missing is the story of a sitting president who disappears during an international crisis. What follows is the most dangerous, dramatic three days in American history.
2. Written by President Bill Clinton and global thriller master James Patterson, The President is Missing is an incredibly unique writing collaboration. James Patterson has sold over 375 million books worldwide, whereas Clinton has written four non-fiction books. The President is Missing is his first novel (and the first time an American president has co-authored a thriller) – although he holds a healthy 2-0 lead over Patterson when it comes to victories in presidential elections.
3. Bill Clinton was able to draw on his experience to help shape the story. As Clinton says, 'every once in a while, as we were writing or discussing a particular twist, I'd suggest something that Jim thought was a bit far-fetched. And I could see why he'd think so, but I'd tell him: "knowing what I know, Jim, this could actually happen."
4. With hidden sub-basements and secret passages, the White House is the perfect setting for a thriller – and with details drawn from Bill Clinton's knowledge of the iconic building, you will truly feel immersed.
5. Patterson describes the novel as 'full of twists and turns – kind of like being President'. Clinton's response? 'Jim, you have no idea!'
6. The President is Missing will be adapted for television screens and is set to be a major television event. Get your fantasy cast at the ready.
The President is Missing is published on 4 June 2018.
---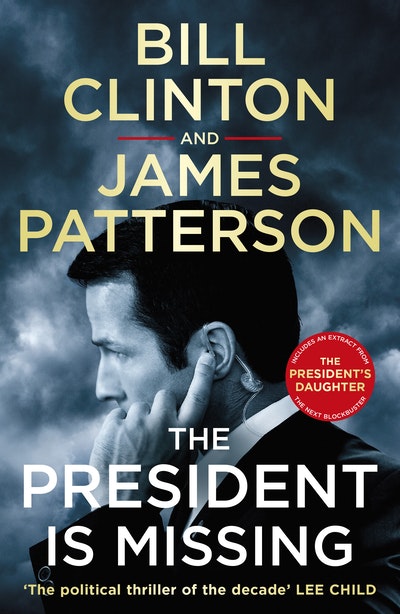 The thriller only a President could write.
Buy now
Buy now
---