Our Kiwi legends series has delved into the stories of many New Zealanders of note: Edmund Hillary, Burt Munro, Jean Batten and Peter Blake.
All household names, and with good reason-- they achieved amazing things and embody the spirit of ingenuity and determination we value so highly in Aotearoa. Our next Kiwi legend isn't so well known (at least she wasn't around Penguin HQ!) but when we found out more about her, we knew her story was one worth shouting about.
Joan Wiffen not only proved that dinosaurs once roamed New Zealand, but as a self-taught scientist, who only began her scientific studies in her forties and nevertheless became hugely respected in her field, she demonstrated what a determined woman could accomplish at any age.
Download our fact sheet to school yourself on this Kiwi Legend.
---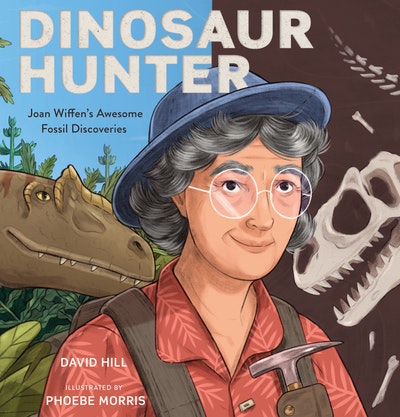 Meet Joan Wiffen, a super-determined, self-taught palaeontologist, and join her on the hunt for the fossils that will prove New Zealand once had dinosaurs.
Buy now
Buy now
---