Here's everything you need to know about The Starless Sea, the spellbinding new novel from Erin Morgenstern.
1. The wait is finally over. Fans of The Night Circus have been waiting seven years to see what Erin Morgenstern will write next, the wait is nearly over with the publication of The Starless Sea on 5th November 2019. 
2. It's the perfect read for booklovers. The Starless Sea is all about the power of stories. It begins with the main character, Zachary, finding a story from his own childhood in a strange old book and uncovering a series of clues that lead him to a hidden subterranean library.
3. And gamers will love it too! Erin Morgenstern was inspired by RPGs (role playing games) when writing The Starless Sea. Keen-eyed readers will notice references to the video games Skyrim, Bioshock and Dragon Age: Inquisition in the novel.
4. Books within books. The novel is divided into six 'books' named after fictional stories read by the characters, such as Sweet Sorrows, Fortunes and Fables and The Ballad of Simon and Eleanor.
5. A glimpse at Erin Morgenstern's bookshelf. The real books mentioned in The Starless Sea give a clue to Erin's influences when writing the book. They include The Little Stranger by Sarah Waters (a gothic mystery), the Harry Potter series (magical fantasy), The Long Goodbye by Raymond Chandler (detective thriller) and The Princess Bride by William Goldman (fantasy love story).
---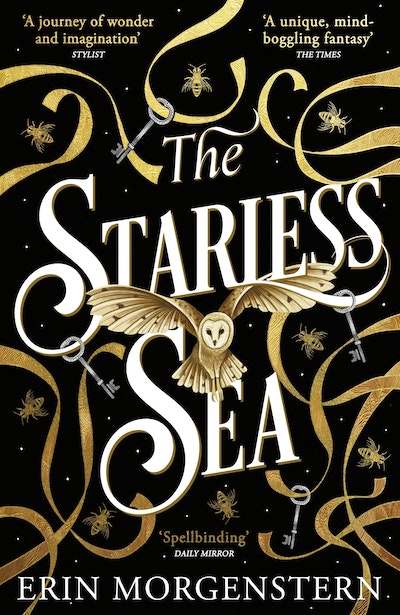 The magical new bestseller from the author of The Night Circus
Buy now
Buy now
---