Books by Lou and Ant Bentley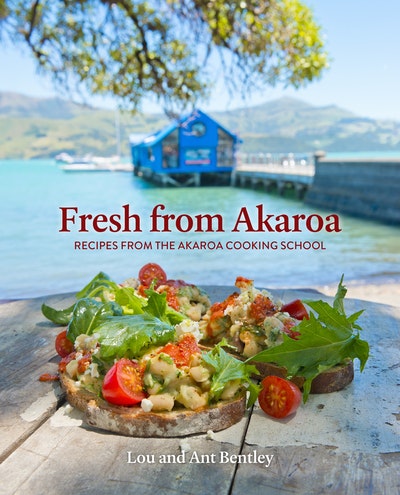 Fresh from Akaroa
Recipes and tips from the highly popular Akaroa Cooking School - plus the stunning scenery of Banks Peninsula.
Read more
Article
Ginger and apricot slice
This moreish slice is fabulous with a cup of tea to give you an energy boost mid-afternoon or as a decadent after-dinner treat. 
Article
Lemony lamb meatballs with asparagus and green bean salad
These little meatballs have a great flavour to them and can also be served as a canapé with the yoghurt dressing – just serve on a platter with toothpicks and the dressing in a little dipping bowl to the side. The meatballs can also be frozen once rolled, so it's great to make up plenty of them and have some in the freezer to call on for an easy week-night dinner.
Article
Tuscan chicken casserole
We ate many dishes similar to this while spending time in Italy and they were all different depending on the part of Tuscany that we were in. This is our version of a Tuscan chicken casserole and it's very moreish and flavoursome. I love it in the winter and any leftovers get tossed through some pasta the next day.