This moreish slice is fabulous with a cup of tea to give you an energy boost mid-afternoon or as a decadent after-dinner treat. 
MAKES 40 SMALL PIECES
200g butter
½ cup caramel condensed milk
½ cup brown sugar
2 x 250g packets Griffins gingernut biscuits
1 cup walnuts, chopped
1 cup dried apricots, chopped
2 tsp ground ginger

Line a 20 x 30cm sponge roll tin with baking paper.

Melt the butter, condensed milk and sugar in a large saucepan over medium heat. Pour into a standmixer or use electric hand-held beaters to beat until thickened.

Put the gingernuts into a food processor and blitz until you have large crumbs; this may need to be done in several batches.

Add the gingernuts, walnuts, apricots and ginger to the butter mixture and stir to combine really well.
Place the mixture into the prepared tin, press flat using a spatula or palette knife, and leave to set in the fridge for an hour.
Ginger and Orange Icing
2½ cups icing sugar
½ tsp ground ginger
50g butter, melted
finely grated zest and juice of 1 orange
50g crystallised ginger, sliced
Place the ingredients into a standmixer and whisk until you have a smooth creamy icing.

Spread the icing over the slice evenly using a palette knife.
The slice is best kept refrigerated and keeps really well for a couple of weeks.
---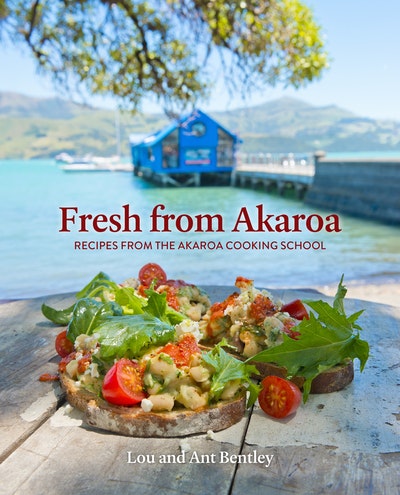 Recipes and tips from the highly popular Akaroa Cooking School - plus the stunning scenery of Banks Peninsula.
Buy now
Buy now
---