Jacob Portman and the peculiars are back in Ransom Rigg's new book, A Map of Days. 
Expect peculiar photographs, brand new abilities and plenty of adventure with Jacob and his friends.
Here's six things we know about the book so far:
 
1.      Ransom's new book is set in Florida, America. It features many of the characters you loved in the original Miss Peregrine's Peculiar Children trilogy, but don't worry if you haven't read those – this is the start of a brand new adventure for Jacob Portman and friends.
2.     The book will feature an array of peculiar photographs….but this time in full colour. Did you know that Ransom originally wrote Miss Peregrine's Home for Peculiar Children by building a story around a collection of vintage photographs he'd found in flea markets? The images he found were of strange-looking children and he created a story that made sense of them.
3.     In A Map of Days, we'll learn more about Jacob's grandfather, Abe, and his double-life as a peculiar operative.
4.     Jacob will begin to learn about the dangerous legacy he's inherited - truths that were part of him long before he walked into Miss Peregrine's time loop.
5.      A Map of Days will feature some new exciting peculiar characters. Peculiars are a group of people who possess unusual abilities – from invisibility to levitation to creating flames from their fingertips.
6.     The book will hit bookshops on the 2nd of October. Pre-order it now!
---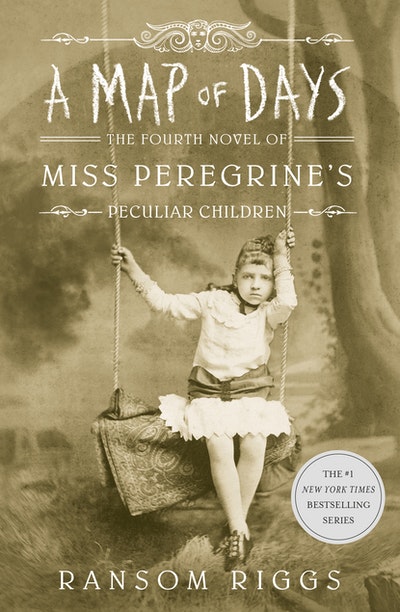 The long-awaited novel from Ransom Riggs, set in the world of Miss Peregrine's Peculiar Children
Buy now
Buy now
---