This recipe, from my wonderful sister-in-law Jenny Corry, is world famous in my family. Stick rigidly to the instructions to end up with perfectly cooked lamb. The varying thickness of the joint means that some bits will be well done while others are delectably pink.
SERVES 6–8
PREP TIME: 10 MINUTES (PLUS 48 HOURS TOMARINATE)
COOK TIME: 34 MINUTES (PLUS 15 MINUTES TO REST)
Ingredients: 
1 butterflied (boned-out) leg of lamb
3 tbsp olive oil
3 tbsp soy sauce
6 cloves garlic, peeled and crushed
2 small red chillies, finely chopped(include the seeds)
2 tbsp soft brown sugar
¼ cup malt vinegar
Method:
Place the lamb in a large, flat dish. Mix the remaining ingredients together, then pour over the lamb. Massage it in, then cover tightly with cling film and leave in the fridge for 48 hours.
Bring to room temperature (take it out of the fridge at least an hour before cooking), then barbecue over a medium-high heat for 17 minutes per side exactly. Cover with a foil tent and rest for 15 minutes, then carve into slices.
Serve with mint sauce, which you can make while the lamb is cooking. You could also serve it with minted garlic yoghurt or date, chilli and red capsicum salsa.
---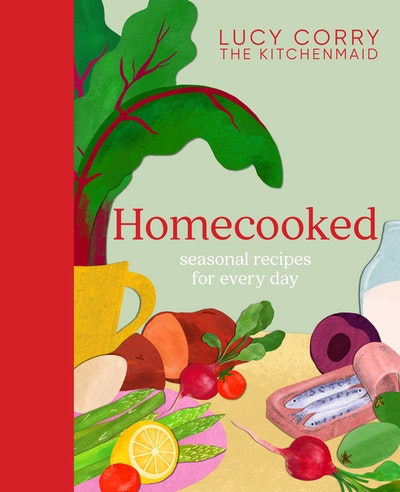 Everyday recipes for every New Zealand season and every occasion, this is real food for how we really live - our ingredients, our seasons and our way of life.
Buy now
Buy now
---