Sweet beetroot, perfumed nectarine, peppery watercress and creamy burrata — don't take this to your next BYO barbecue or people will fight over it. Save it for home instead.
SERVES 4
PREP TIME: 15 MINUTES
COOK TIME: 40 MINUTES
Ingredients: 
3 medium-sized beetroot, peeled and cut into wedges
3 medium-sized nectarines, stoned and cut into quarters
2 tbsp extra virgin olive oil
1 tsp soft brown sugar
1 tsp ground cinnamon
salt and freshly ground black pepper
3–4 handfuls of watercress, thick stems removed,washed and dried
125g burrata (your supermarket should have it)
freshly squeezed juice of 1 lemon
Method: 
Heat the oven to 200°C.
Put the beetroot and nectarines in a large bowl with 1 tablespoon of the oil, plus the sugar and cinnamon. Season well with salt and pepper and toss until well combined.
Pick out the beetroot and arrange on a large oven tray, then bake for 25 minutes, turning once. Add the nectarines and cook for another 15 minutes, or until tender. Remove from the oven and let cool.
Arrange the watercress on a large plate and pile the nectarine and beetroot on top. Nestle the burrata in the middle and drizzle over the remaining tablespoon of olive oil. Squeeze over alittle lemon juice and serve.
---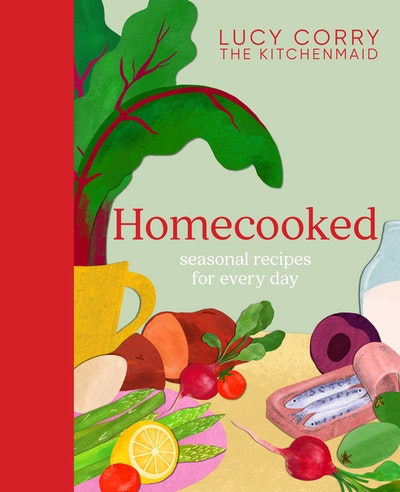 Everyday recipes for every New Zealand season and every occasion, this is real food for how we really live - our ingredients, our seasons and our way of life.
Buy now
Buy now
---