I love rhubarb and used to grow it outside my window in east London.
The leaves got so huge they were bigger than my face! Grated chocolate would also make a nice garnish for this scrumptious pud.
Serves 2
2 sticks of rhubarb (roughly 300g), chopped into 2cm pieces
Zest and juice of 1 orange
40g soft brown sugar
240g full-fat Greek yoghurt
20g flaked almonds, toasted
Preheat the oven to 200°C/fan 180°C/gas mark 6. Gently toss the rhubarb with the orange zest and juice and sugar in a small roasting pan and bake in the oven for 30 minutes. Remove from the oven and allow to cool. 
Mix the rhubarb with the yoghurt and serve topped with toasted almonds.
Hungry for more recipes? Sign up to our foodie email here
---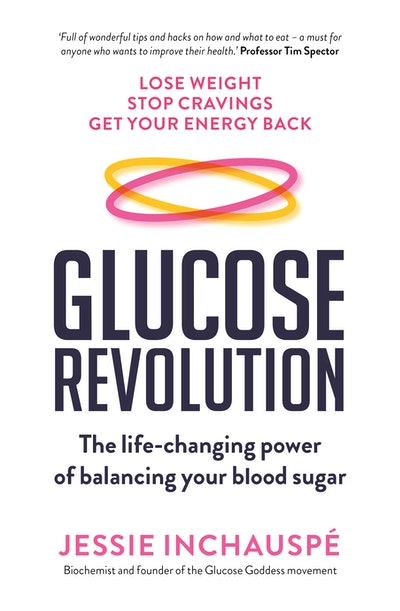 Improve all areas of your health from your weight, sleep and cravings to your mood, energy and skin – and even slow down ageing – with easy-to-implement, science-based hacks to manage your blood sugar levels while still eating the foods you love.
Buy now
Buy now
---