I confess that I was seduced by the man who made this dish for me.
It's sexiness on a plate.
Serves 2
2 skinless cod fillets (roughly 250g)
2 tbsp olive or avocado oil, plus extra for drizzling
2 shallots, finely chopped
Leaves from 2-3 sprigs of thyme
1 tsp fennel seeds, crushed
40ml tahini (loosened with a little hot water if required)
10g fresh dill, finely chopped, plus extra to garnish
Juice of ½ lemon
200g spinach
20g pine nuts, toasted
Preheat the oven to 220°C/200°C fan/gas mark 7. Place the cod fillets on a baking tray lined with baking paper, drizzle with a little oil, season and roast in the oven for 10 minutes.
Meanwhile, make the sauce. Sauté the shallots in the oil with the thyme and fennel seeds for about 5 minutes, or until softened. Add the tahini, along with 80ml boiling water, and stir, over a very low heat, until the sauce is nice and smooth. Add more hot water if necessary. Stir in the dill and lemon juice with some salt and freshly ground black pepper.
In a separate pan, wilt the spinach with a splash of boiling water, then add some seasoning.
Place the cod on top of the spinach, spoon over the tahini sauce and garnish with the pine nuts and some fresh dill. Serve with a pile of steamed green veg.
Hungry for more recipes? Sign up to our foodie email here
---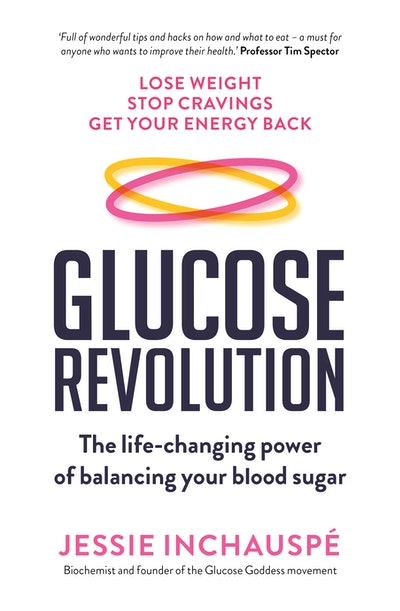 Improve all areas of your health from your weight, sleep and cravings to your mood, energy and skin – and even slow down ageing – with easy-to-implement, science-based hacks to manage your blood sugar levels while still eating the foods you love.
Buy now
Buy now
---