How to support the conservation of Hector's Dolphin with Little Hector and the Big Idea.
This month we published Little Hector and the Big Idea, the second book in Ruth Paul's adorable picture book series. In the book, Little Hector's bay is being ruined by rubbish and it isn't safe for him and his friends to play anymore. How will one little dolphin solve such a BIG problem?
In reality, Hector's and Maui dolphins are endangered (there are only 57 Maui dolphins left in the world!) and action needs to be taken to protect their environment and ensure their survival. 
So, during conservation week (from Monday 16/09 to Friday 20/09), to celebrate the publication of Little Hector and the Big Idea, we will donate $1(up to $1k) for every retweet of the below gif to the NZ Whale and Dolphin Trust, who are actively researching the conservation of Maui's and Hector's dolphins.
How to join in
Just retweet the gif from our twitter feed (it's pinned, so it should appear at the top). For every retweet, we'll donate a $1 (up to $1k) so do encourage your own followers to share.
How your donation will help the NZ Whale and Dolphin Trust
The New Zealand Whale and Dolphin Trust are working hard to get better protection for Hector's and Maui dolphins. The Trust's researchers spend lots of time out on the water and using their findings to find out where the dolphins go, how fast they breed, how many die each year and how their populations are doing.
The trust is run by volunteers and 100% of any funding goes towards research, public education and advocacy.
---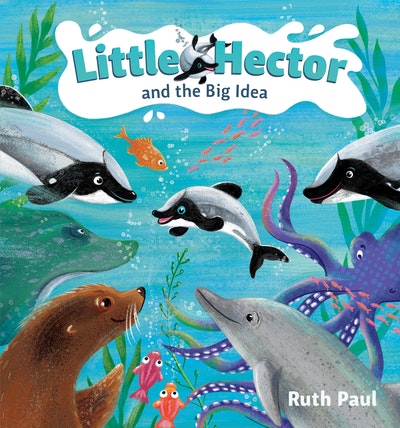 In his second adventure, Little Hector takes on a huge challenge - fishing nets and plastic rubbish are endangering his beautiful bay. The situation seems impossible when, suddenly, the tiny dolphin has a big idea...
Buy now
Buy now
---
---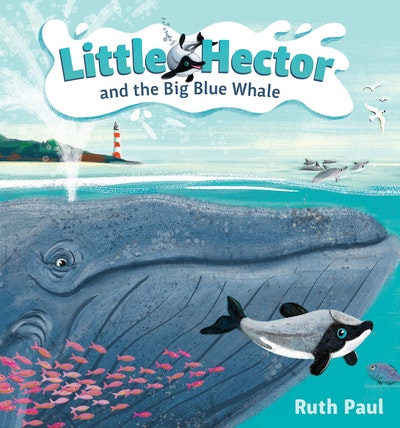 From award-winning picture book creator Ruth Paul comes a new series about a plucky dolphin called Little Hector and his BIG adventures.
Buy now
Buy now
---